Most of the Instagram models you follow do not add any value to your life and rob you of your finite energy for the day.
They simply show you a photo of their ass or cleavage (of course, after they've used FaceTune to make it appear perfect) in a different colored bikini and that's it.
And frankly, it's unhealthy.
Men spend, on average, about two hours each day mindlessly scrolling through the hottest models on Instagram and other social media platforms, ogling the latest model and her semi-nude photos or story. And the danger for men is after seeing a few of these photos, scrolling over to porn is only a click away.
It's a pattern that is out of touch with reality, that teaches men to objectify women and sends a message to men everywhere that the only thing women have to offer is a nice rack or bubble butt.
Some pundits shout at us to "DELETE INSTAGRAM" and "Stop using social media altogether", but this is unnecessary and often unrealistic. Instead, I want to encourage a different approach.
There's nothing wrong with having a social media feed filled with beautiful women and hot Instagram girls. So long as the women in question actually add value to your life. Personally, I prefer to follow women on social media that are my friends, acquaintance or I intend to message, engage with and meet up with her soon.
But even if you're following strangers and celebrities, you can still use social media to actually inspire you by following women who are as beautiful on the inside as they are on the outside.
Despite what you might believe, there are dozens of Instagram babes who are beautiful, intelligent, and incredibly grounded women doing incredible things with their lives that will inspire you in your own life. Women have an outer and inner beauty that a Grounded Man can appreciate.
And in this quick article, I'm going to share a few of the hottest female Instagram models who are actually doing something with their lives.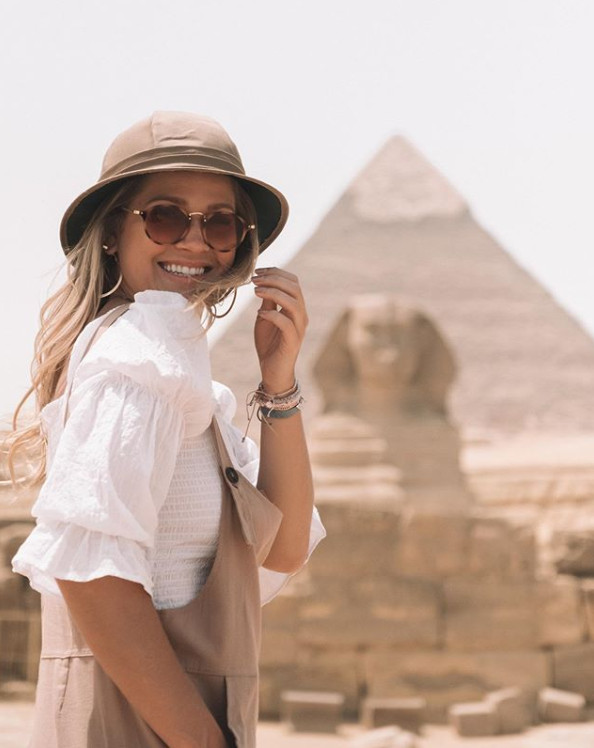 With more than half a million followers, The Blonde Abroad is one of the best Instagram models to follows.
She quit her cushy job to dive all in on traveling the world in her early 20s. While many women do this for a year or so and have fun, she's managed to turn this passion into a full blown career partnering with major brands. She's beautiful, intelligent, and travels to some absolutely insane places. Not only is her profile filled with amazing travel photos and stunning videos, but she regularly provides actionable advice for people who want to discover how to travel for a living.
She's one to follow and her future is looking very bright. I'm curious to see what she does next.
2. Yovana Mendoza (@yovana)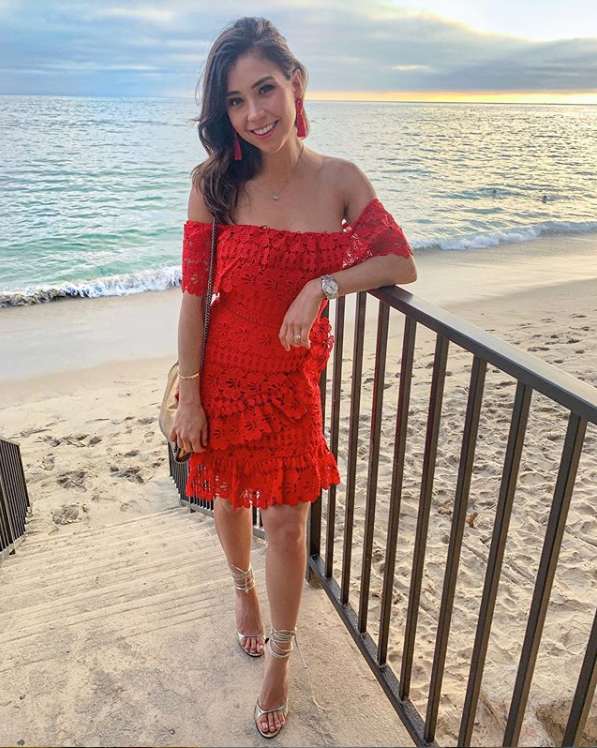 Yovana Mendoza is easily one of the biggest health and lifestyle "Instagram Influencers" out there (and one of the hottest models on Instagram). She has a ton of great content on yoga, detoxing, and living a healthier lifestyle (without digressing into overly "woo woo" territory) that even the manliest of you would be wise to follow.
Her big smile and authentic approach to healthy living is her biggest asset.
3. Chiara Mazzucco (@boldself)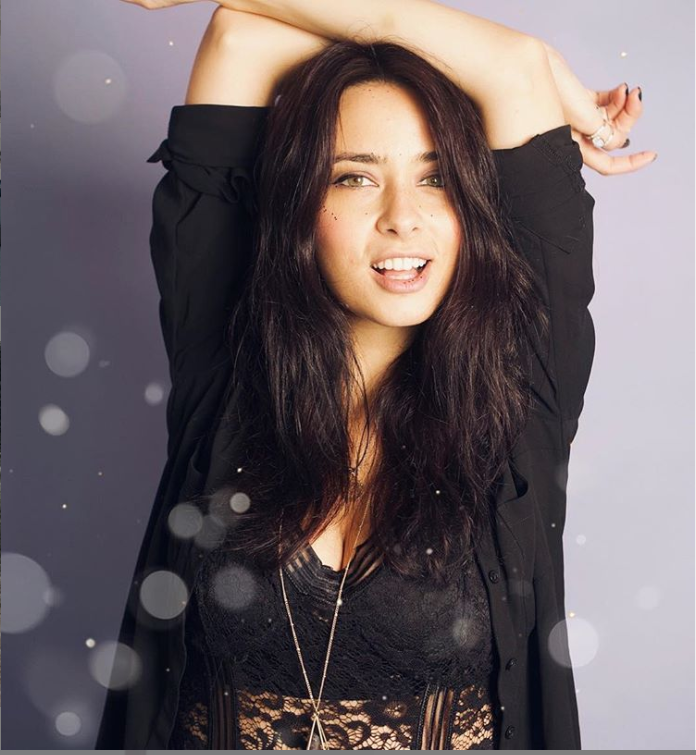 She's adorable. She's raunchy. She's down to earth. And she's got some powerful lessons on life, freedom, and finances. Chiara Mazzucco is an up-and-coming female Instagram Influencers and IG models thanks to her no-nonsense attitude, poignant advice, and online vulnerability. She's been through adversity and understands the mindset required to get out of it. She'll help you navigate the waters of life more gracefully and look damn good while doing it.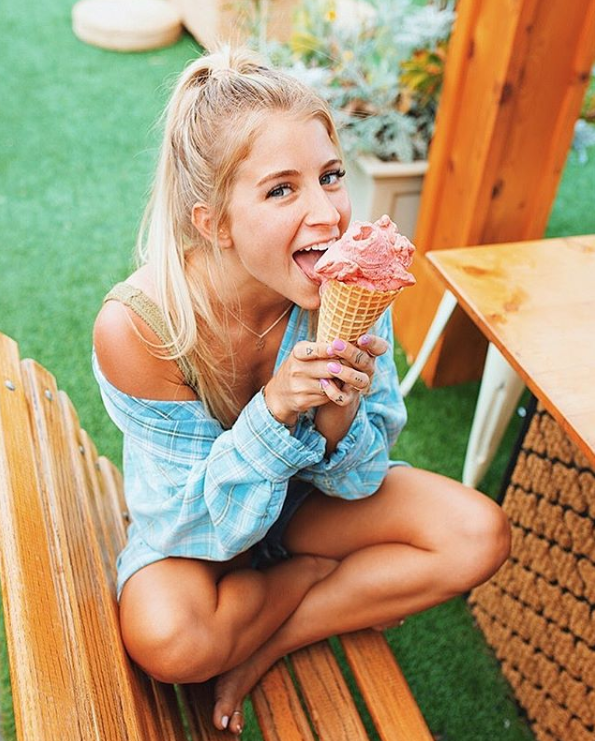 If you've been wanting to get an "insider's look" into what's actually going on inside women's minds, Alyse Parker will help you do it. She's a confidence and lifestyle coach who helps women overcome their insecurities, go for their goals, and learn to feel comfortable in their own skin. Not only is she cute as can be, but she shares valuable lessons and insights that will help you better understand how women think and how you can be the man you need to be to empower and encourage the women in your life.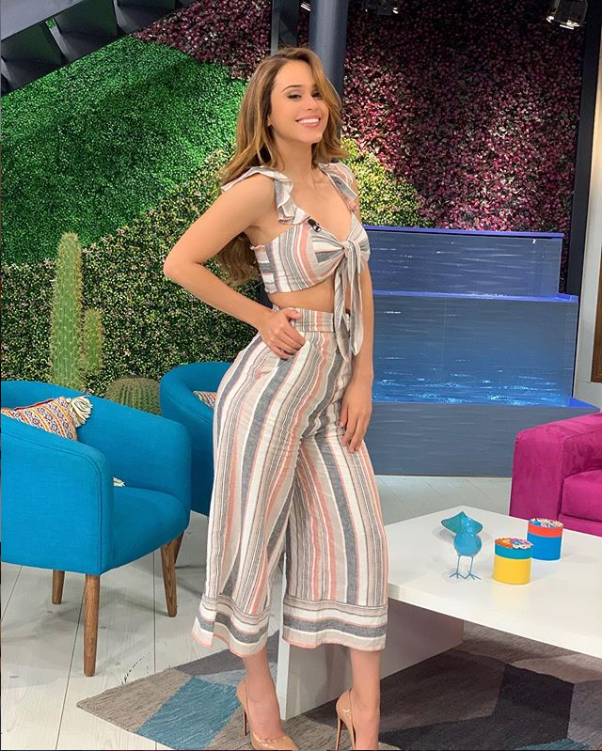 Boasting an impressive 10.5 million followers, Yanet (who is dating former podcast guest Lewis Howse) is one of the most successful women on this list and one of the hottest models on Instagram. What's surprising, however, is that her Instagram Infamy is not the result of an endless stream of butt pics (although there are a few of those), but rather consistent high-quality content and professional success. Although she doesn't dish out insightful life lessons, she has an interesting and fulfilling life that will inspire you and push you to grow.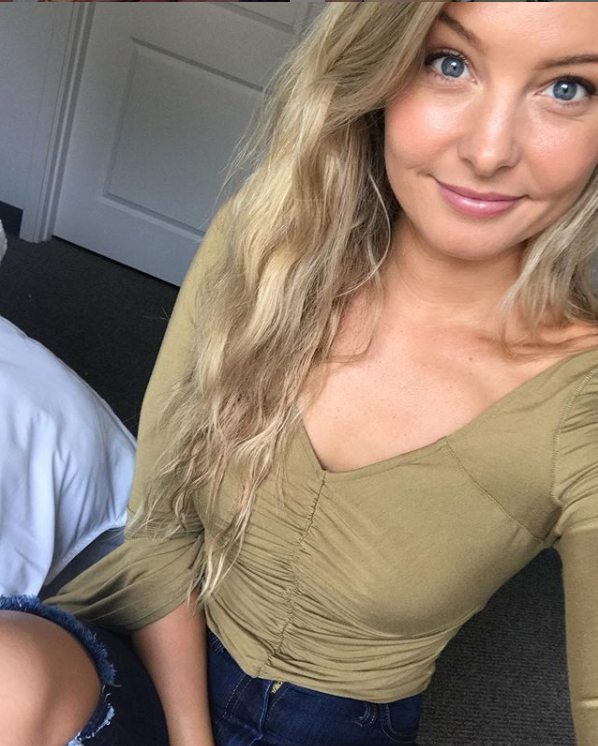 Rebecca is a dating and relationship coach for women (kind of like a cuter, younger, female version of me!) who helps single women find the man of their dreams. If you pay attention to her content, you'll find that she indirectly offers invaluable advice for men that will help you become the type of man who can attract the highest quality women. She gives you an inside look into what women really want in a man and (of course) how you can give it to them.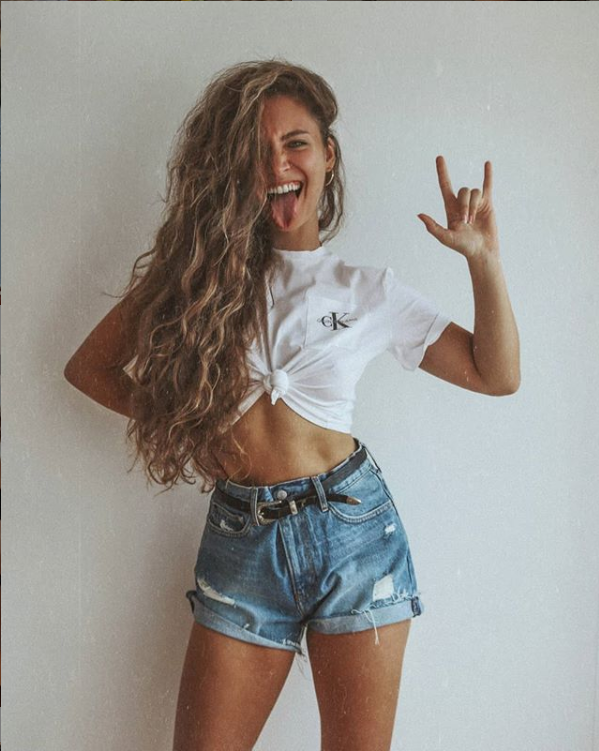 The name really tells you all you need to know. She's a sexy Instagram girl and a spunky yogi/mystic with a heart of gold and an unconventional lifestyle that makes even me a touch envious. Unlike many of the other women on this list, Kris has shunned the materialistic lifestyle in pursuit of a life more integrated with nature, movement, and community. Her inspiring outlook on life and willingness to embrace a different path will motivate you, inspire you, and probably make you want to go hug a tree (no, really).
Alexi Panos is quickly becoming one of the biggest faces in women's personal development. She's a coach, podcaster, author, and speaker who has impacted millions of people through her work. Her profile is filled with amazing insights into improving your relationship (she's married to Preston Smiles, one of my favorite podcast guests and an amazing human being), upgrading your mindset, and transforming your life.
She's grown a ton since I was first introduced to her and I can't wait to see how she and her business grow and evolve in the coming years. I expect some very cool things.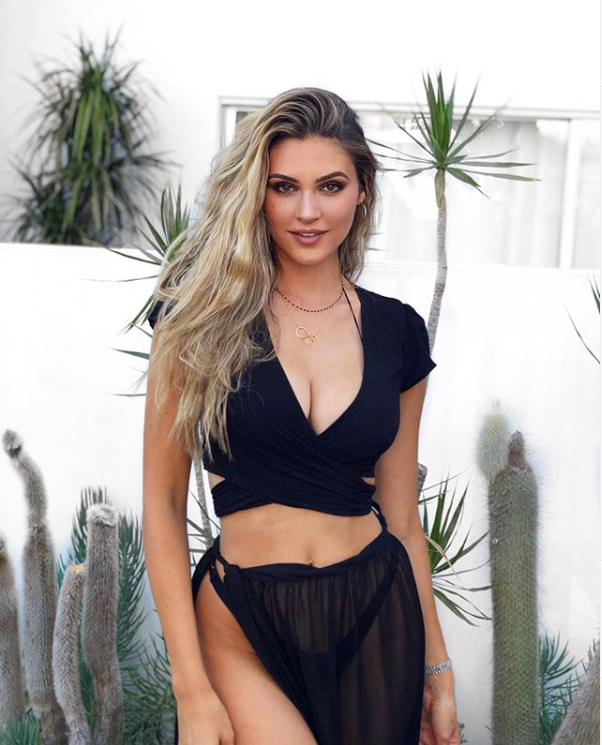 Luxury realtor, health and nutrition coach, and stunning Instagram babe Natalie O'Connel runs an incredible profile filled with beautiful pictures of her latest escapades around the world and in her hometown. However, what makes her account really stand out are the awesome Instagram stories where she gives a behind the scenes look of her journey in real estate, killer workouts, and footage from her latest adventures.
She's working hard, living an incredible life, and (somehow) staying grounded and humble through it all.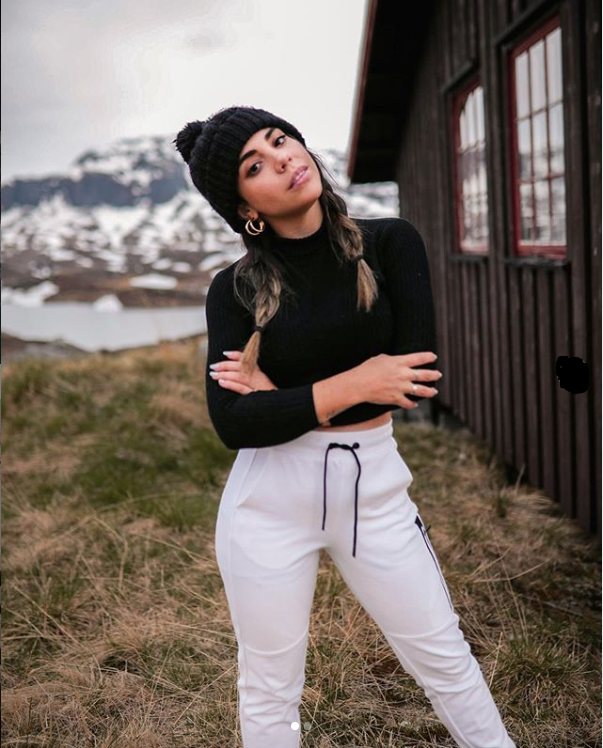 The girlfriend of infamous travel vlogger Lost LeBlanc, Katey Esquivel leads a fast-paced life filled with exotic travels and wild adventures. She travels all over the globe (both with her boyfriend and alone) and has put in years of hard work to arrive at the point where she can pursue her passions. Although her captions are primarily in Spanish (preventing us monolinguistic fools from gleaning any valuable lessons), her incredible photography and videos speak for themselves and will inspire you to get out of your bubble and go explore the world.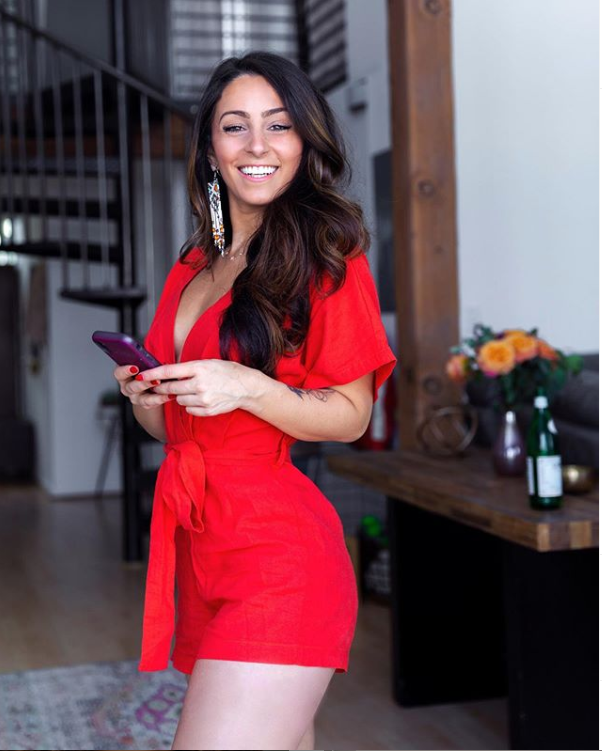 Amanda Bucci is one of the newest entrepreneurs to enter the scene and has quickly amassed more than 500,000 followers and built a multiple six-figure business by authentically being and expressing herself. When she isn't sharing powerful life lessons, actionable business strategies, or discussing the challenges her polyamorous relationship with former podcast guest John Romaniello, she's baring her soul for the entire world to see and publically sharing the fears, doubts, and insecurities that most women (especially beautiful women) are too afraid to admit they have.
Her business and brand are growing like wildfire and you can expect a ton of raw and engaging content for years to come.
12. Whitney Miller (@whitnlove)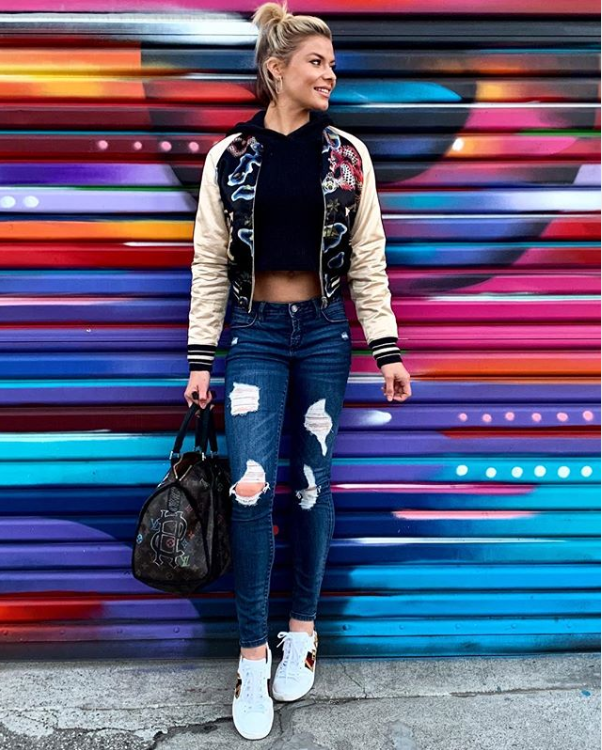 The now ex-fiance of Onnit Founder Aubrey Marcus and a former Miss America, Whitney Miller is one of the most interesting voices in the industry of self-help and relationships and one of the hottest women on Instagram. She's one of the leading voices on ethical polyamory and unconventional relationships and runs an amazing podcast (True Sex and Wild Love) where she shares her deepest challenges inside of her personal and romantic life. Her authenticity and desire to lead by example are obvious in everything that she posts and her no-bullshit transparency gives men a rare and honest look into how the most beautiful women actually think.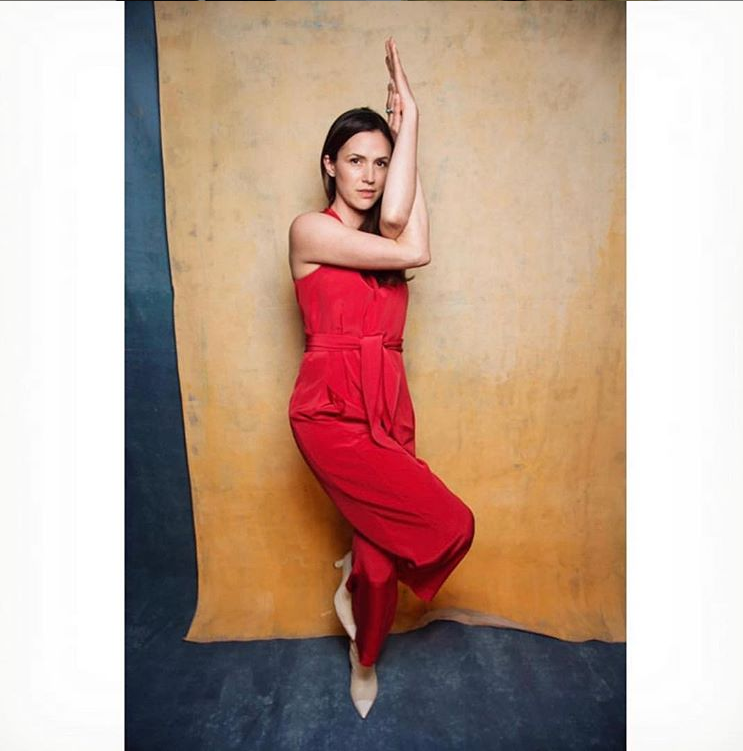 The founder of the popular YouTube channel, Yoga with Adrien, Adrien Mishler has accomplished something that very few people ever do. She transformed her passion for movement and breathwork into a lucrative business that not only pays the bills but generates multiple six figures a year. She is a testament to the power of consistency and showing up. After six years of tirelessly creating free content, she now has more than 5.2 million YouTube subscribers and more than half a million followers on Instagram.
Her content will help you live a healthier, simpler, and more fulfilling life and her success will inspire you to follow your own passion and trust that with enough time and effort, you can turn your dreams into a reality.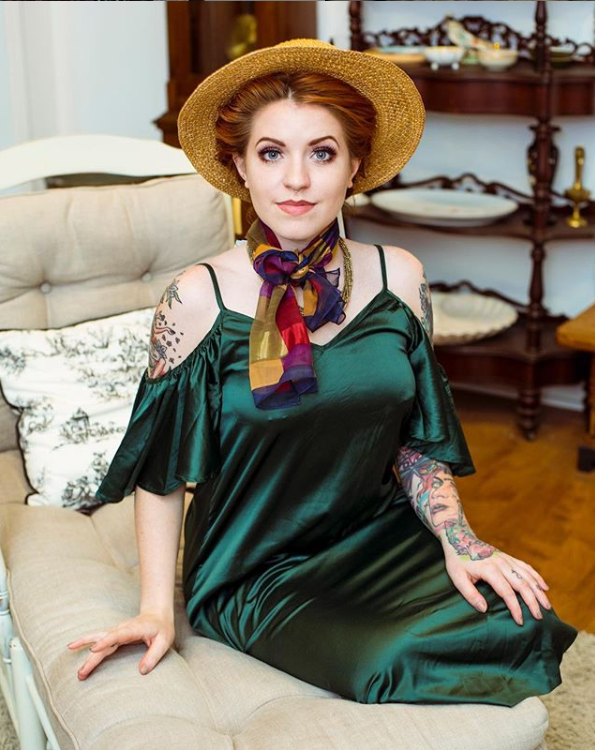 She's a spunky salon artist covered in tattoos with a contagious lust for life, an eclectic group of friends, and one of the cutest dogs on the planet. Kenzie the Happy Fairy isn't one of the most well-known influencers on Instagram and she isn't trying to be. Her goal is to inspire positivity and fun, leading by example and sharing all of the ups and downs of her life in an entertaining and educational way. She'll make you think, laugh, and shout "damn" (especially when she shows off her pole dancing skills!) every single day of the week.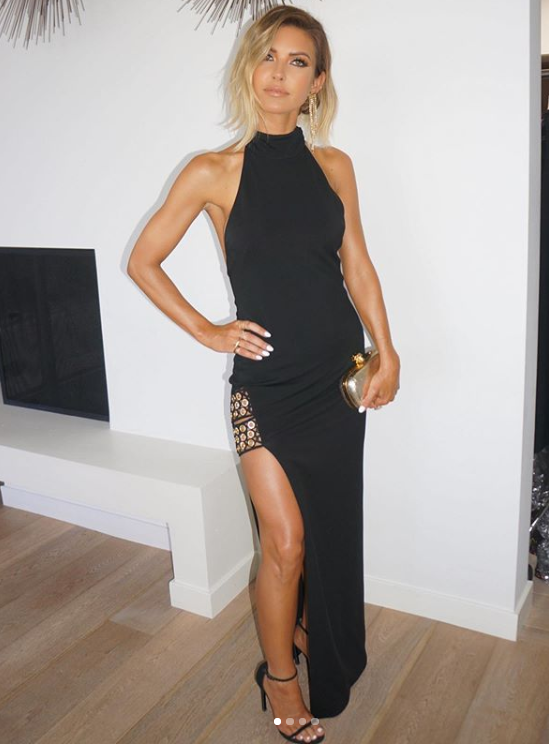 This hard-working lady boss and hot Instagram model shows men and women alike that with enough time, hard work, and patience, it is possible to have it all. Not only does she have an incredible career as the Creative Director (and model) for a major swimwear line, but she somehow manages to make time for travel, her two children, a thriving social life, and killer workouts. She's beautiful, talented, and an absolute powerhouse who should definitely be on your radar.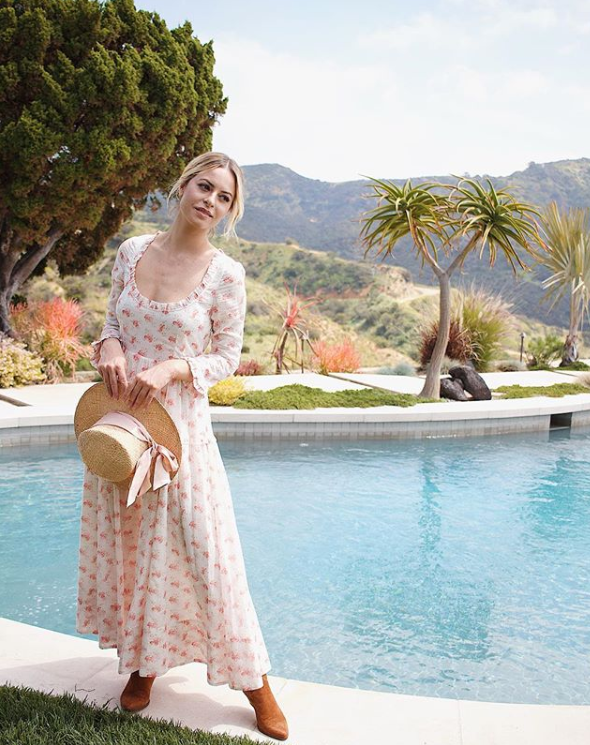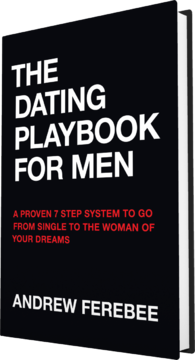 She's the CEO of GirlBoss and the best-selling author of her book by the same name. Sophia Amoruso is a beautiful powerhouse on a mission to help female entrepreneurs kick more ass, live a better life, and give us men a run for our money (literally). She's one of the most knowledgable entrepreneurs on this list and her numerous business successes have earned her the respect of millions of men and women alike. So whether you have a thing for powerful women or want to learn what it takes to be a successful entrepreneur from one of the best in the biz, Sophia's content will give you what you're looking for.
Side Note: Do you want to become a stronger more grounded man capable of dating the highest quality women possible (like the ones mentioned on this list)?, then be sure to grab a copy of my best-selling book (60k copies sold) The Dating Playbook for Men. It's a complete system that will teach you exactly how to become a higher status man capable of dating the most beautiful women. You'll discover everything I learned going from shy, introverted, and single to an abundant dating life filled with amazing women.
If you want to improve your dating life and become the man that women crave…This is the fastest way to do it.
And back to our list of amazing women…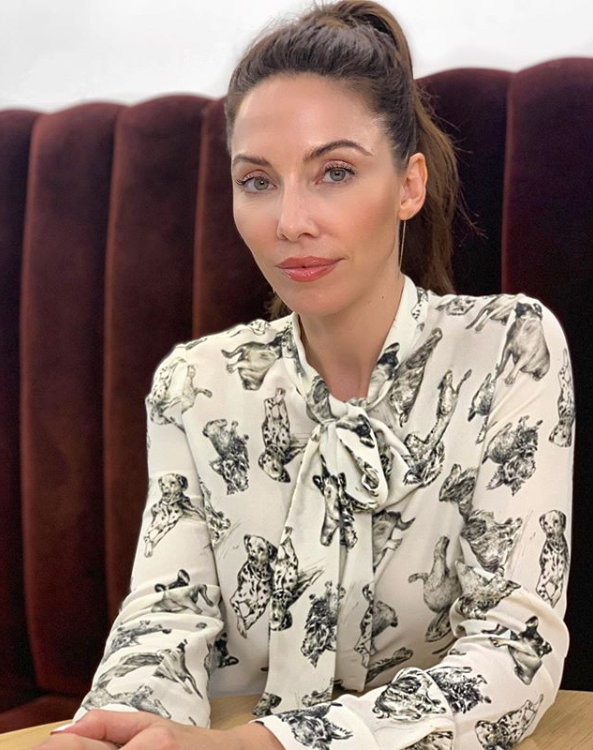 If you aren't familiar with her already, Whitney Cummings is one of the funniest women alive. Her razor-sharp satire and uncanny ability to explain big ideas through comedy have earned her four Netflix specials, multiple interviews on the Joe Rogan Experience, and yes…her own sex robot (no, I'm not joking). She's one of the most entertaining and inspiring women on this list and you can expect your stomach to hurt from laughing every time she uploads a new post.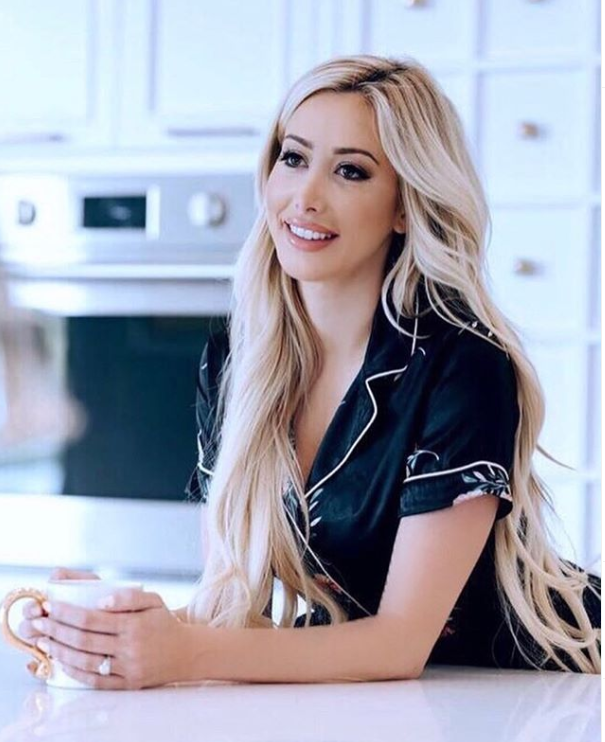 Sarah Pendrick, the CEO of GirlTalk and host of GirlTalk radio is one of the biggest up and coming, female entrepreneurs. She's on a mission to empower women around the world with her live events, speaking, and social media content and she's doing a damn good job. She epitomizes the concept of "the total package" and although her content is directed towards women, everyone can benefit from the insightful lessons and actionable tips she shares on her page.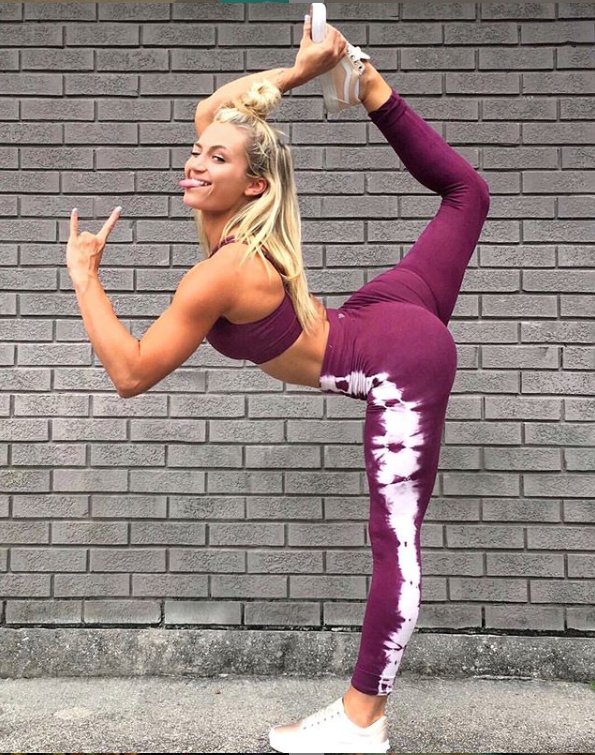 This Louisiana cutie and her boyfriend Austin Raye have made their name and fortune by…flipping. No, really. She's a fitness Instagram model and fashion entrepreneur whose wicked gymnastics skills have earned her a spot on America's Got Talent and allowed her to build a thriving business at the age of 23. She pulls off some of the craziest stunts on the internet and her constant smile and simple lifestyle serve as a welcome reminder to do what you love and stop worrying about the rest.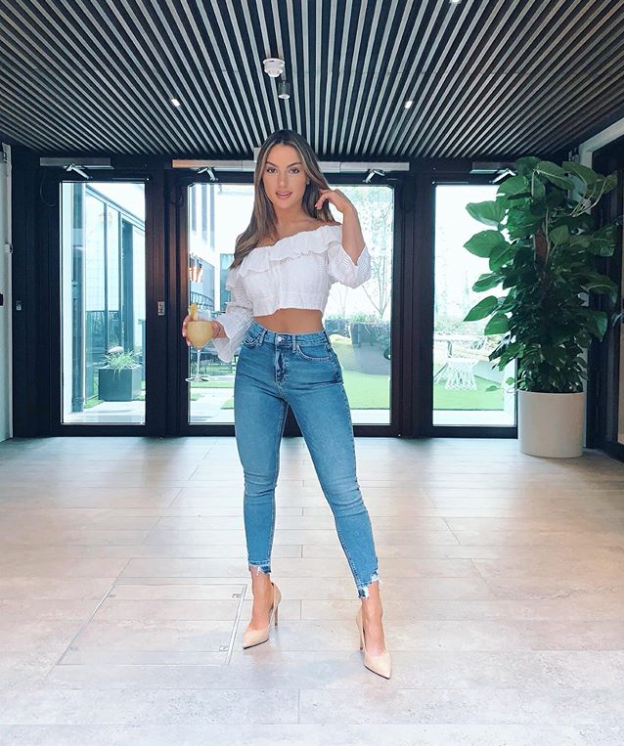 Not only did Krissy Cela build one of the largest (non-celebrity) fitness Instagram pages–1.7 million views as of this writing–but this Lady Boss managed to do it while attending law school. What I love about her profile is that what she does is not about her, and it's apparent in every post. Everything she talks about and does is about her mission to help others, to help women feel comfortable in their own skin, and to save people from the pitfalls and challenges that she experienced throughout her life.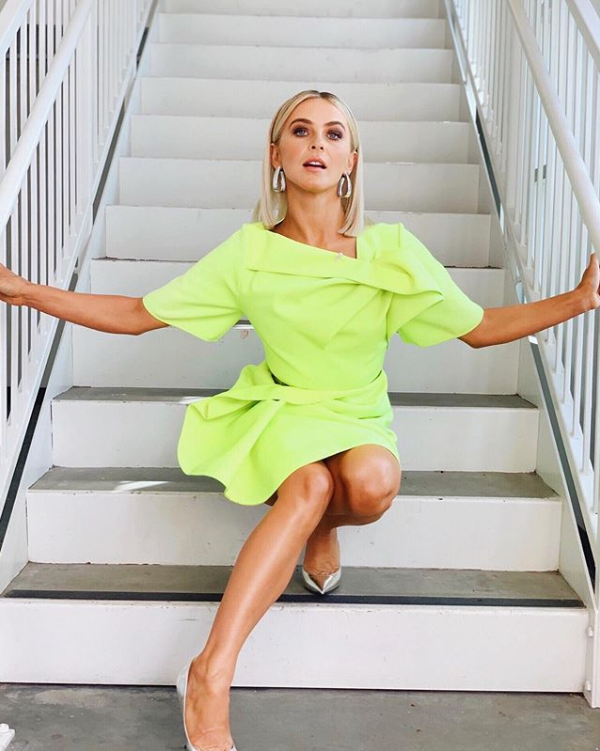 American dancer, actress, singer, and Emmy Nominee Julian Hough has accomplished a lot in a very short amount of time. When she isn't appearing on ABC's Dancing with the Stars, hosting America's Got Talent, or writing music, she's traveling the world, speaking on stage, and giving powerful life advice to her follower base of nearly 5 million people. She's one of the most grounded celebrity's around and her commitment to philanthropy and serving others are a powerful testament to the pay off of positivity and generosity.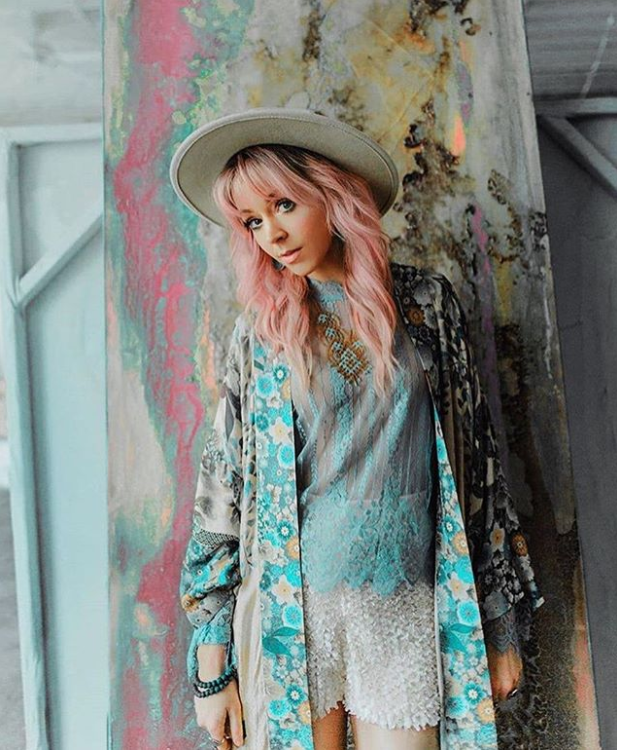 When she first appeared on America's Got Talent, professional performer and violinist Lindsey Stirling was told, in no uncertain terms, "You don't have what it takes to succeed." Since then, she's gone on to become one of the most well-known musicians of our time and build a cult following of more than 1.5 million people. She's unapologetically weird and one of the nerdiest women on this entire list…and her story of failing her way to success will inspire you to go all-in on your dreams and keep digging until you strike gold.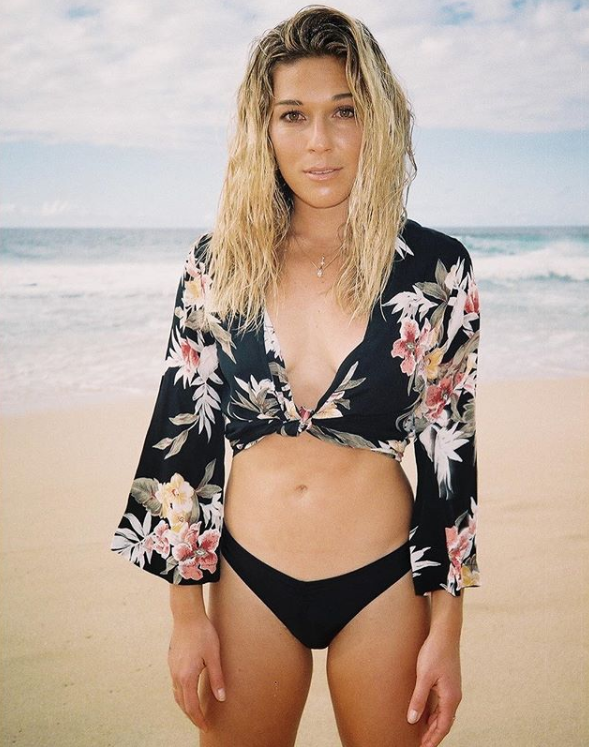 Coco Ho is a sun-kissed beach babe who makes a full time living shredding waves and hanging by the beach. Her smile, enthusiasm, and zest for life is contagious and her stunning photos of big waves and ocean views will have you packing up your bags and grabbing the next flight to Hawaii.
24. Justine Ezarik (@ijustine)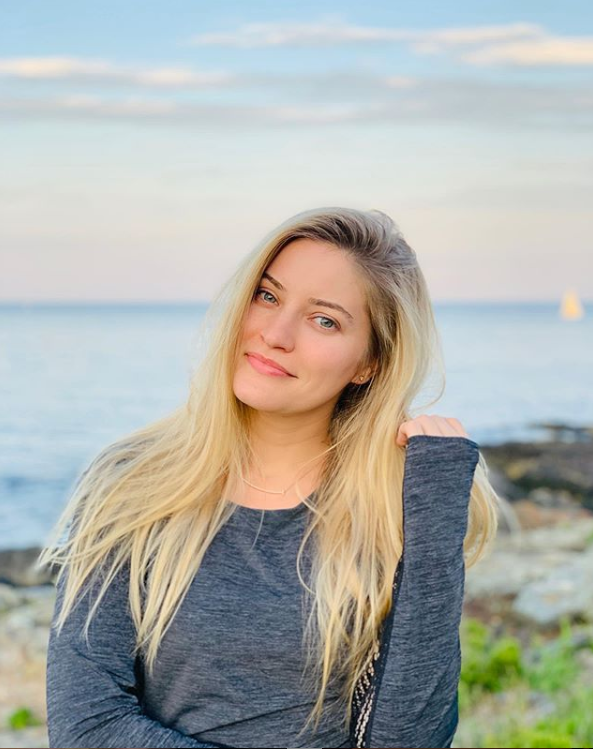 Justine Ezarik is most men's dream girl. She's beautiful, smart, funny, and absolutely addicted to new tech and video games. Oh, and she's built a 7-figure business (not to mention a social media fan base of 6 million strong) by going all-in on these addictions and sharing them with the world. Her creativity and commitment to growth have allowed her to make a fortune doing what she loves and proves to everyone that, no matter how crazy your passion is, you can make a living doing what you love.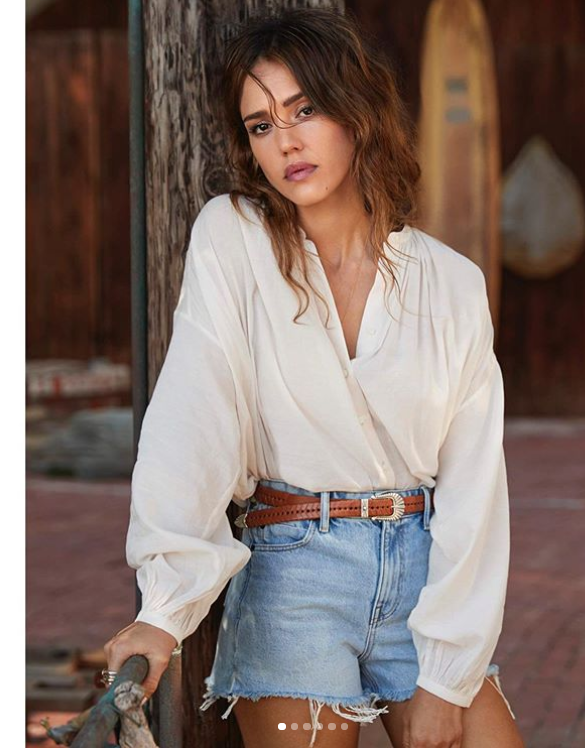 Ok, so I may or may not have included Jessica Alba because of my 12-year crush on her, but she still leads an interesting and adventurous life and her page is filled with cool content from her travels, TV appearances, and various businesses. She's the founder of the Honest Company, a natural households product brand which has a billion dollar valuation. This could make her one of the richest self made women in the world, yet no one really discusses that. Also, Alba is interesting because she was an actual model and actress in Hollywood yet she rarely uses Instagram to model, but more-so showcase her authentic life.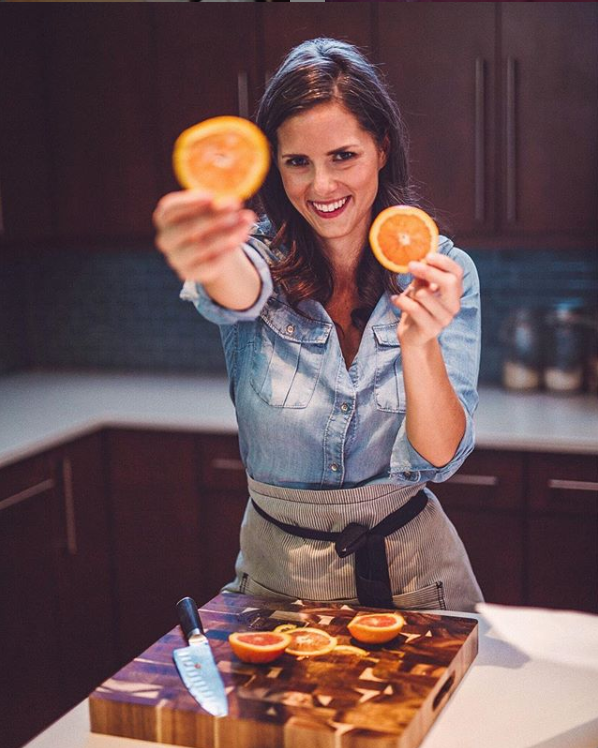 If you think that you're a "real man", you may want to hold that opinion until you check out Sanni McCandless. She's an outdoor enthusiast and entrepreneur who has a thing for seeing big ass rock faces and then climbing straight up them. Her love for life, adventure, and mother nature are palpable in every one of her posts and her adventure-first lifestyle will inspire you to get out of your house and go explore the world.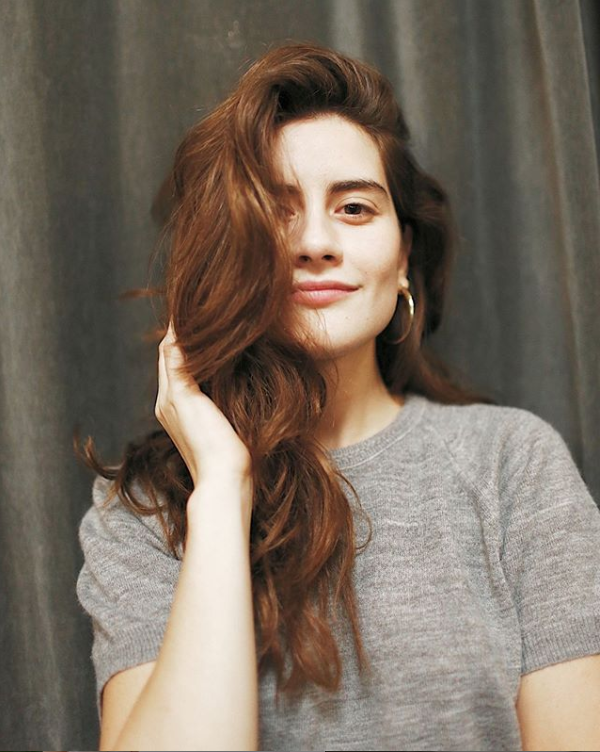 Entrepreneur and environmental activist Lauren Singer is one of the most interesting women on the "gram". Her belief that "trash is for tossers" led her to commit to a zero-waste lifestyle (which is exactly what is sounds like) since early 2012. Her company Package Free Shop helps conservation-minded people find the tools and resources they need to conserve the planet and it's been growing like wildfire ever since she got started. She's an amazing example of seeing a problem in the world and then stepping up to the plate to help fix it and will inspire you to stop whining about the problems you see in the world and actually do something about them.
If you enjoyed this article and want to learn discover a proven strategy to develop yourself into the strong grounded man that beautiful women desire…
Then I want to invite you to pick up a copy of my best-selling book The Dating Playbook for Men. Over the past ten years, I've interviewed dozens of dating and relationships experts, attended countless bootcamps, and invested countless hours in mastering my own dating life. You'll get access to the best lessons I've learned throughout this journey and finally discover how to become the type of man that high-quality women crave.
This book will give you the roadmap you need to grow into your strongest self and discover how to authentically date the women you've always desired. No B.S, no games, just real actionable life changing content for men.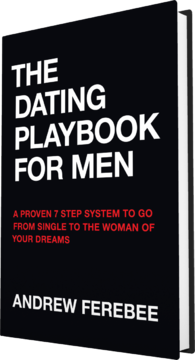 Do you want my help?
Then click here to watch my new client orientation to learn more about becoming a stronger Grounded Man, breaking free from nice guy behaviors, and creating a powerful social circle of likeminded men and a high quality romantic relationship.
Not only will you get tapped into your own "band of brothers" in my elite community of men, but you'll also have access to the best damn course training available for men as well as weekly group calls with my team of transformative coaches. No whiny boys, complainers or dabblers, for serious men only.
If you're ready to push the boundaries of what's possible in your life and become the man you've always wanted to be. This is the fastest way to do it.