"This can't be real."
The thought flashed through my mind as I watched her walk towards me.
She was tall, slender, blonde, sporting a tight black dress and looking as if she'd just finished a photo shoot for her million-follower Instagram account.
My mind was racing as she walked in my direction.
"She's probably just a look-alike" I thought, unable to believe that this was the girl I was meeting.
But then…
She looked directly into my eyes, smiled, waved, and walked directly over to me.
"Hi, I'm Megan" she said.
"This is real" I thought and extended my hand to introduce myself.
Just a few days ago, I met up with this woman as a mad social experiment I'd been conducting for my latest plunge into the ever changing world of the modern dating scene. Although she was very attractive, it was not her beauty that was responsible for my confusion, but the way in which I'd met her.
A few weeks ago, I was working out with a friend, discussing innovative ways to meet quality women. While we were chatting, he reluctantly told me about a website where you could find "hundreds of attractive women who are eager to go out with you…but you have to pay to go out with them and well you know take it from there."
I thought he was joking. Something like that couldn't exist…could it? And if it did, how the hell have I (or the authorities) never heard of it?
I was intrigued to say the least… I mean who wouldn't be as a single man (at the time).
Could there really be a sexual underworld going on in every city, not just in America but across the world, where the highest bidder could sleep with and date the most attractive women?
That night, he texted me a link to the site. Spurred by impulse, I took the plunge, immersing myself into this social experiment by creating an account on this mysterious site to get an inside look at what the hell is going on.
As a mentor to single men, I felt it was my duty to delve into this uncharted territory, to filter through the truths and myths of this platform to uncover any potential benefits or pitfalls for my clients, readers and viewers. After all, if there's a hotspot where attractive women congregate, then it makes sense that single men should be aware of it at the least.
What is Sugar Dating and How Does it Work?
Now, before we delve too deeply into the dark waters of my little experiment, it's important to clarify what it is we're talking about in the first place.
Sugar dating, as it's commonly called, a rich, typically older man (sugar daddy) provides "sponsorship" to a young attractive woman (sugar baby). Typically in the form of a monthly cash allowance, travel, shopping, fine dining or rent assistance.

The history of the phrase "sugar daddy" comes from the caramel lollipop made by Robert Welch Jr in the early 1900s, who used the slogan "a wealth of sweetness" referring to every lick. The lollipop is shaped long and rectangular which may have led to the sexual innuendo.
What does a sugar baby do in return?
Typically, they offer companionship and (often) sexual intimacy.
However, it's important to point out that not all sugar baby and sugar daddy relationships look the same. The context and paradigm of these relationships are as variable as the people who engage in them.
I discovered older divorcees interested in dating younger men, women who were uninterested in financial compensation and simply wanted a partner who had his life together, yet of course, the majority are women who made it abundantly clear that every "ppm" or pay per meet would have a cost of $400-$1,000. If this isn't addressed and agreed upon early, you'll never hear from her again.

Most sugar babies are not interested in just one encounter. It takes a lot of effort to message, coordinate, meet up, and become emotionally involved with someone. If she's attractive, she wants consistency and may not engage in anything sexual until you've proven that you can afford her "PPM" (per meet) with ease.
There were individuals looking for discreet sexual relationships, platonic companionship, partners willing to accommodate their hectic business and travel schedule, and everything in between.
Seeing this diversity among the sugar dating community, the fact still remained. No matter how well you spin it the overwhelming majority of people on the platform were there for one reason.
To exchange intimate and sexual companionship for money.
And, despite the surprising abundance of sugar dating sites available, the overwhelming majority of individuals flocked to a single platform.
A sugar dating site called SeekingArrangement.com, which has been updated to just Seeking.com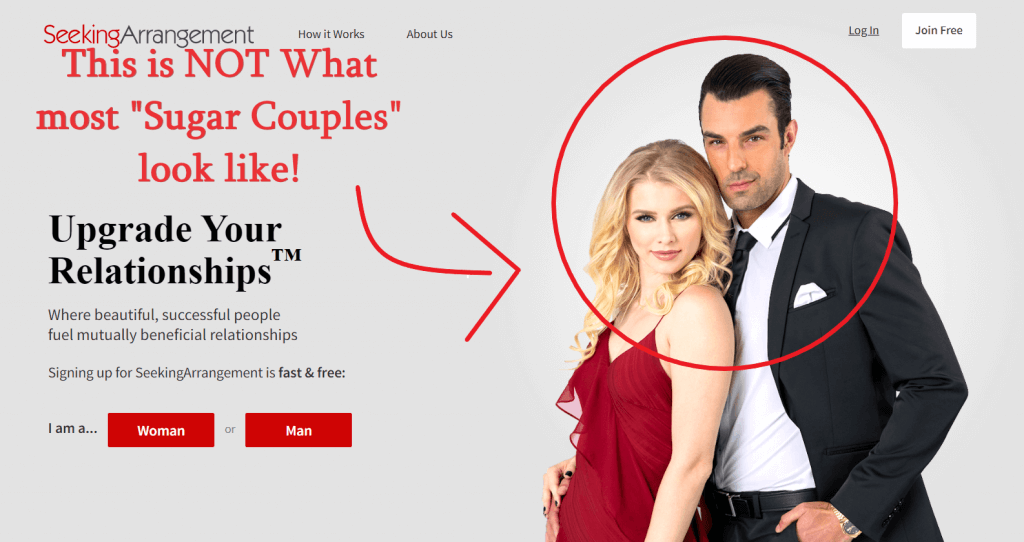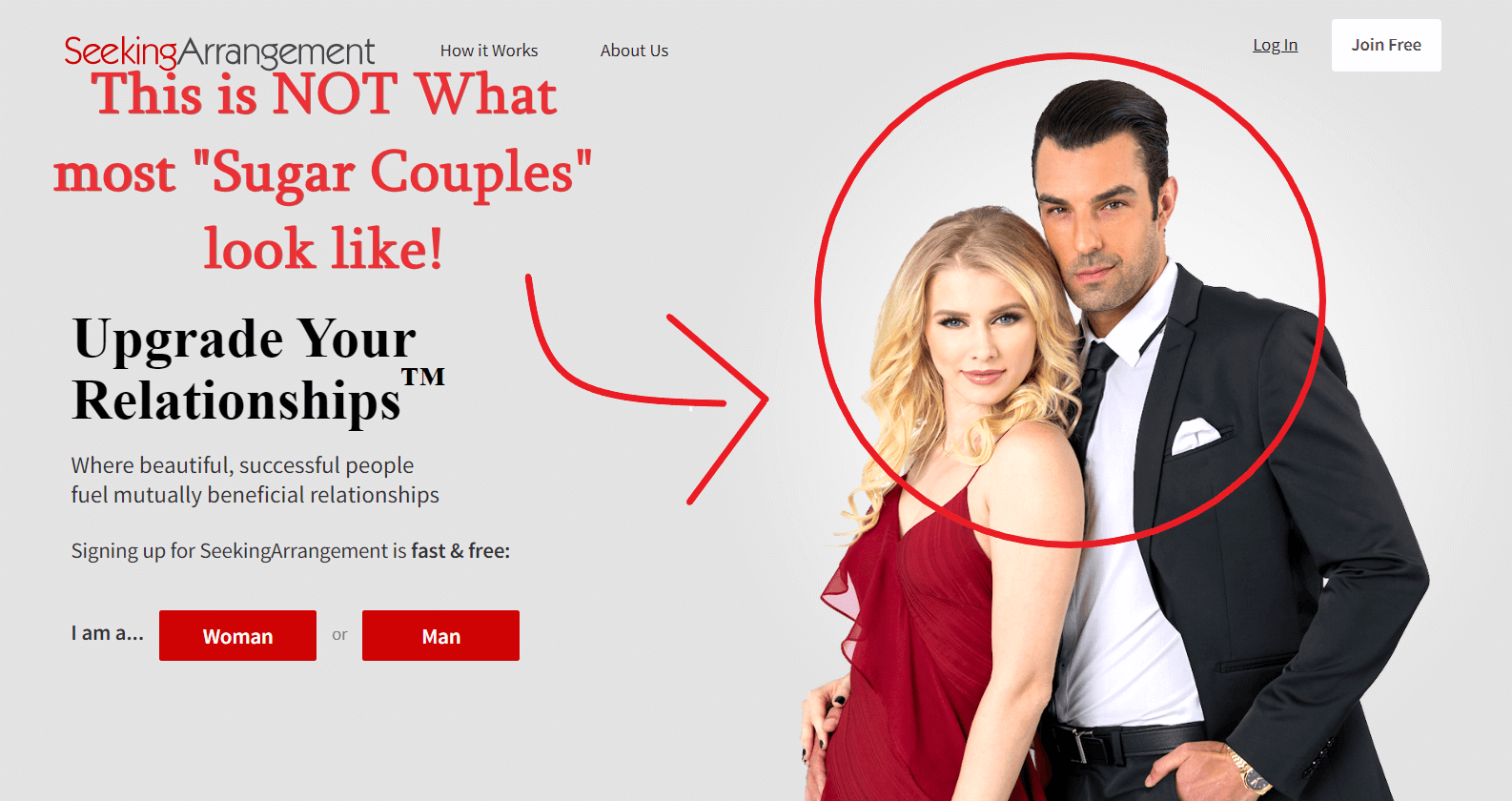 As soon as I logged on, hundreds of sugar babies popped up–and those were only the women who met my specific search criteria in my zip code.
New women were joining every hour as I would hit refresh and a new sugar baby was born and I found myself wondering…just how many men and women are doing this and more importantly, why?
Startling Facts About the Sugar Daddy and Sugar Baby Lifestyle on Seeking Arrangement
First, using Google's keyword tool reveals that the keyword "How to find a sugar daddy" gets between 10,000 and 100,000 searches per month in the United States.
However, the keyword "How to find a sugar baby" gets only 100-1,000 searches per month. That's more than a 100X difference of women searching for a sugar daddy vs men searching for a sugar baby!
And looking at data from Seeking Arrangement itself, we discover that, of the 10,000,000 (yes ten million) active users inside of the United States, there are three sugar babies for every one sugar daddy.
Meaning that there are more than 6.7 million sugar babies in the United States and that's just on this one site of many that exist like it.
A quick glance at this number doesn't appear too alarming. After all, 6.7 million is only 2% of the population, but when you dive a bit deeper you realize just how significant this number is.
According to the U.S. Census, there are roughly 113 million people in the United States  between the ages of 18 and 44. And roughly 51% of this population is female.
So now, we have an estimated 60,180,000 women between the ages of 18 and 44. And of those women, roughly 6,700,000 are on Seeking Arrangement.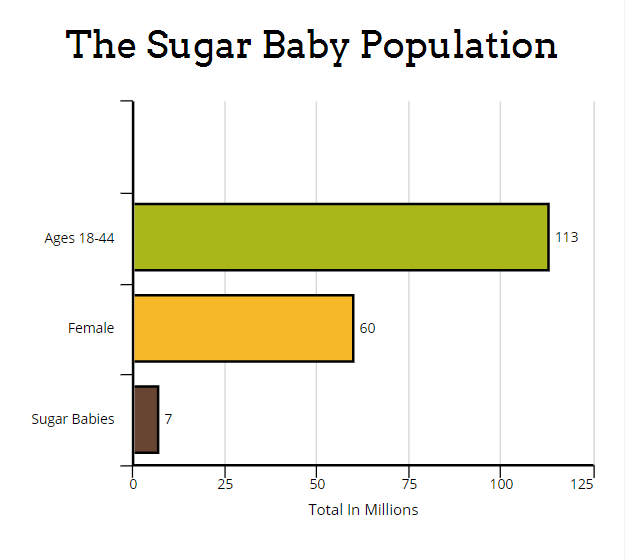 This means that of the women inside of the average man's dating pool (based on age 18-44), more than 10% of them are actively or have been sugar babies in the past.
And that number is only growing by the quarter…
But, as I began to explore this underworld, I couldn't help but wonder…how will this affect dating culture as we know it?
Does Seeking Arrangement Give Men an Advantage or Disadvantage?
My mind started spinning as I checked my message inbox. In the sixty minutes since I'd created my account, I'd sent out five messages to sugar babies. And staring back at me from my dimly lit monitor, were five, almost immediate positive responses.
WTF this was new.
I've actively used dating apps and websites for years and I'd never experienced this high and quick of a response rate, let alone responses that were this positive and forward about meeting up.
On Tinder, Bumble or Hinge, where the dating market is skewed heavily in women's favor as the selector, most men, even successful men, are something of a disposable item on those traditional dating apps. Responses go unread for months, matches go cold in a matter of days, and, on the rare occasion you do strike up a conversation with someone whom you're attracted to, the odds of it turning into a date hover around 15% (and that's good!).
Yet here I was, with five different women trying to meet up with me. And then, something happened that perfectly illustrates just how profoundly sugar dating changes the dating dynamics for men.
As I was scrolling through the list of women in my area, I came across a woman I'd "met" the week before on Tinder who even had the same profile photos. After matching with and messaging her, she'd been short in her responses, cold and left me on read.
So, as a test I sent her a message on Seeking Arrangement to see her response. And the very next day, I couldn't believe it, the same girl shot back a response but this time eager and excited and even asked if I wanted to meet up for drinks the next day.
Needless to say, on Seeking Arrangement, women treat men differently. Responses are prompt and kind even if she has little idea what you look like or who you are.
Sure, there were a few "innocent" women who made it clear they were not interested in a transactional relationship–they simply wanted a man with financial stability and the capacity to hold down a job longer than her ex-boyfriends did. However, this type of a woman was rare on Seeking. Most of the women would become upset and block you if you revealed that your intention was not to pay her, but to date her like a boyfriend.
This was a world where the unspoken rule was clear: the currency of affection came with a price tag.
Within a few days, I had a dozen phone numbers, scheduled multiple dates, and had countless women disrupting my workday asking me when I would be available to meet that I wasn't interested in.
On Seeking Arrangement, it appears that men or sugar daddies are suddenly placed in the driver's seat. Calling the shots and having their pick of sugar babies without any sense of scarcity or fear of rejection.
I was showered in compliments and praise so frequently and so fervently, that I began to feel like I was at a strip club–as if it was the job of these women to make men feel respected and desired. There must be a catch?
It was a small taste of what I imagine most attractive women have felt on a daily basis since middle school. My options seemed limitless, but something didn't feel right in my stomach, and I wondered how far down this rabbit hole I would go?
As I browsed through hundreds of seemingly attractive women, I began to doubt the authenticity of the profiles I was seeing. The majority had their photos slightly blurred, taken from a distance with sunglasses, or their gazes looking away so you couldn't fully see their full faces. It seemed as though they were attempting to be sugar babies while maintaining a low profile from society – perhaps from people close to them like their family, friends, or ex or current romantic partner.

Surely, the women with whom I was engaging weren't really the women I saw in the photos?
A high-quality, smart woman would never use a site like this…
…Would she?
Am I "Seeking" a Sugar Baby, Stripper, or a Girl Next Door?
What surprised me most about my time on Seeking Arrangement was how seemingly "normal" most of the women were. It wasn't like I was talking with uneducated women, amateur porn stars or drug addled strippers trying to earn money in between performances. Some of these women I even had mutual friends with on social media.
In fact, most of the women I met seemed like your typical "girl next door" mostly worried about their tuition, student loans, making rent or just wanted extra cash to fuel a better lifestyle. Many of them were college educated, some of them graduates from top tier universities and, in several cases, held graduate degrees.
I was curious, but still hesitant. "This can't be real." I convinced myself.
To my naive and innocent mind, there was simply no chance in hell that the women with whom I was scheduled to meet up with were really them.
To think that this many women were being undercover sugar babies was unbelievable.
I assumed that the whole thing was a giant catfish scheme and my date, despite what she presented online, would indeed show up with her face covered in tattoos, armed with something sharp and reeking of a freshly smoked crack pipe.
For days I engaged in an internal debate about whether or not I should pursue this experiement any further. Sure, I didn't want to be disappointed. But there was a deeper more potent emotion fueling my hesitancy.
I didn't want to believe that so many women were now engaged in something that felt so wrong. The reality of this was harder to accept than I'd expected; it ran contrary to my beliefs and expectations, a harsh contrast to the women I thought I knew.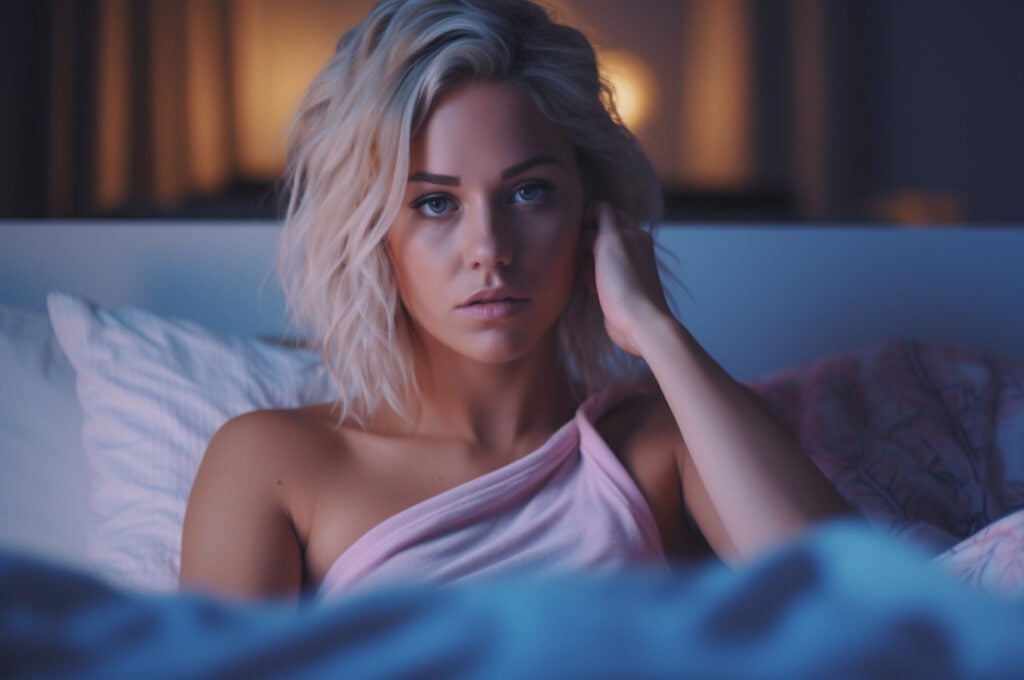 Of course, the women I desire sometimes go out to bars on the weekends, have drinks with girlfriends, and the occasional bachelorette party to Vegas or Scottsdale, but that is the extent of their debauchery.
Surely, quality women wouldn't be found on a website like Seeking Arrangement. They had reputations to protect, standards to maintain, fathers to be accountable to and an already abundant pool of men begging to date them. Right?
But I'd come this far…and I wanted to know the truth. I wanted to know the true realities facing men today and the potential problem posed by the now transactional nature of dating, romance and intimacy.
And so, I replied to a sugar baby, "I'll see you tomorrow at 7 pm".
My Unusual Experiences and Lessons Learned Meeting Sugar Babies from Seeking Arrangement
As I found myself sitting at the bar waiting for my date "Megan", I felt a sense of nervousness and unease creeping through me.
Looking around the bar, I noticed a brawny middle aged just out of prison looking man eyeing me a few times, for nearly half an hour.
"Shit!" I thought to myself, "Is that her bodyguard? Or pimp? Was he going to come kick my ass if I didn't fork over a bunch of cash at the end of our meeting?
I didn't bring cash. What the hell have I gotten myself into? Should I make a run for it before she arrives?
As the minutes passed by and the man staring at me quietly left the bar, my disbelief was replaced by a calmness.
As my date entered the venue and sat across from me, it struck me that beneath her attractive face, she possessed an air of normalcy, a certain intriguing quality that made her relatable.
We'd been chatting for over an hour, yet not once had she brought up the topics of money, Seeking Arrangement, or the concept of an "allowance." The interaction, was rather ordinary, a stark contrast to its unconventional way of meeting.
The evening drew to a close without a hint of the expected theatrics: no transactional exchange for intimacy, no probing into my supposed worth or what I might be inclined to offer her. She did, however, ask about my profession, but isn't that normal when meeting someone?
There was an air of curious fascination, but it was void of the mercenary undertones I had expected.
As I laid in bed that night, thinking back on the experience, my confusion only compounded.
"Did I just date an escort… and enjoy it? And surely, that date was an anomaly?" I thought to myself. "It was a fluke. All of the other women on Seeking Arrangement are the trashy low life's I'd expected…right?"
I decided to roll the dice and continue the experiment, just to figure out what the hell was going on here.
After several months of this experiment, I found that nearly 80% of the women with whom I went out would eventually bring up money between the first and third encounter, expressing their desire for a specific dollar amount or monthly allowance and they would not lower their price.
There was even a girl I was talking to months earlier. Our communication had eventually fizzled out, but then I found her on the site. She responded quickly to me, which I found amusing considering the power of "status". I was the same guy, just on a different platform. We went out a few times, and I thought we were dating, but since our reconnection came from Seeking, she ultimately wanted money and left when I said no. It was like all the dates, laughs, sharing our past and future and emotional connection developed was a front to eventually drop the money question. I never heard from her again.
What I felt was these women wanted to be around a successful man living a "higher-class" lifestyle, participating in social activities and events that they could not experience on their own. As for the other 20% of women, as long as I paid for a fun night out, the conversation of money never surfaced. Perhaps this was because I was already spending money on the date, just not directly handing it over to them.
For a few rare women on Seeking it felt more like dating than a "mutually beneficial relationship", which is aka give me money for my time and sex.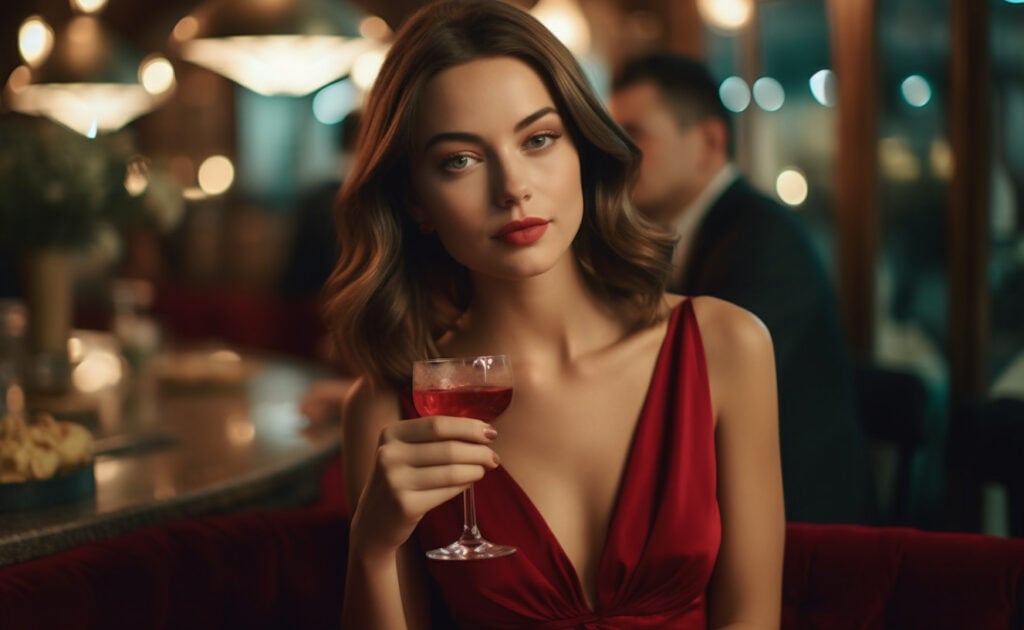 However, make no mistake, the lion's share of the women I encountered on Seeking Arrangement, despite their linguistic gymnastics around the topic, were clearly seeking a transactional relationship – a clear trade of financial compensation for sexual intimacy. Following such conversations, our paths ended right there.

Yet, these interactions seemed to deepen my pursuit of finding answers, leaving me grappling with the perplexing question: What in the world was truly unfolding here for men and women?
These were the same sorts of women I regularly met at social venues, the same types of women I casually dated, the same types of women I've fallen in love with many times over.
Yet here they were. Sitting across from me and casually naming a price they were willing to accept for sex. Openly discussing the monetary value they placed on the most intimate part of their lives no different than if we were discussing her favorite food.
Don't they know this is probably illegal? I thought to myself.
Those experiences aside, I was pleasantly surprised by the relative normalcy of the overall vibe and experience with many of the women I met.
But to be honest, the main reason I experienced as much (unpaid) success as I did was that I'd spent the better part of a decade refining and honing my dating and social skills. Learning how to hook a woman's interest, be non-needy, pass tests, physically escalate, sexualize interactions, and create the emotionally high adventurous times that few women experienced.
Without these skills, I have no doubt that all of my interactions would have resulted in women shamelessly trying to convert me into their loyal sugar daddy and requesting a "sugar baby allowance" at the end of each date.
If you want to learn how to develop these skills and successfully date high-quality women without giving up your hard-earned income to pay a sugar baby's monthly allowance and all the expensive dinner dates then grab a copy of The Dating Playbook for Men on amazon which is the best book on the subject.
And for those who want my, feel free to watch my video training on becoming a stronger grounded man, increasing your confidence, reclaiming your personal power. You can access it here.

Even though I paid for dinners and drinks (just like any normal date), I noticed that the women who never asked me for money seemed attracted to the allure of status, power and the lifestyle that financial success can bring. Many of these women have been with broke boyfriend after broke boyfriend who never had the means to take her out and enjoy the simple luxuries that money might offer without stressing.
But, based on my conversations with men who have partaken in the sugar baby lifestyle and anecdotal "reports from the field", I've realized that my personal experience is, most certainly, the exception…not the rule.
I was playing the experiment with an upper advantage. I was a former dating coach who had the skills necessary to date attractive women without using a site like Seeking Arrangement and fronting cash allowances to get a woman out on a date.
But even as I found myself on a second or third date with some of the women I met on the site, there was an inescapable elephant in the room gnawing my mind.
How could I knowingly and willingly date a woman who was, by all reasonable expectations, likely engaged in other transactional relationships that were tantamount to escorting or even prostitution?
How could I cope with the fact that the sweet and seemingly innocent women with whom I'd just shared an incredible evening, probably had a long roster of men she was planning to date, and potentially sleep with, for cash…the next weekend and god forbid the very same night!
My mind was racing as it led me to this question.
What is the Difference between a Prostitute, Escort, Sex Worker and a Sugar Baby?
Let's ask Oxford and my man Webster dictionary to break this down for us.

Prostitute: a person, particularly a woman, who engages in sexual activity for payment.

Escort: Hired to accompany someone to a social event. Or a sex worker who arranges to meet clients by appointment rather than working in a brothel or on the street.

Sex worker: a person whose work involves sex acts.

Sugar baby: a younger woman who provides romantic companionship or sexual intimacy to a wealthy older person in return for financial compensation.

Wait a minute… these all sound the same. It's sex for money!

Escorts seems to have two options: pay to hang out or pay for sex, but let's be honest, on a sugar dating site, the majority of it is for sex. A sugar daddy might initially pay to hang out, or accompany him to a social event but if a man is paying an attractive youthful woman for her time, sex eventually comes up.

Look, this 'sugar baby' thing is essentially just a slick repackage job. It's like they've slapped a fresh coat of paint on something frowned upon in society.

Like they're trying to convince young women that it's all good, in fact, it's a blast, a bit of mischief, a fun way to get in touch with their wild side and get paid for it.

It's almost like they're pulling a Vegas move on them, you know, the whole "what happens in Vegas stays in Vegas" shtick, where all kinds of sketchy behavior suddenly becomes all fun and games and normalized in society.

How is this happening in society and few people are talking about it?

This got my brain firing on all cylinders, and I couldn't stop myself from thinking…

How does the systematization of and unfettered access to sugar dating affect men, women, and the traditional dating paradigm into the future?
Sugar Babies: A Blessing or a Curse for Men's Modern Dating and Relationships?
As I continued my descent deeper into the underbelly of this provocative and baffling underworld I began to wonder…

Will being a sugar baby one day become as normal as having an online dating profile? How will the proliferation of sugar dating and Seeking Arrangement affect your average man in the 21st century who is unable to pay hefty allowances?
Especially men who have become stagnant, purposeless and lost their masculine edge. Men who are not working on their personal development, living adventurous lives, staying in good physical shape, increasing their income and developing their social skills.
I have strong reason to believe that for the men who are not growing personally and professionally it will be even harder, if not damn near impossible, for them to enter into relationships with attractive women from this day forward.
After all, what compels a woman to entertain relationships with men barely scraping by, possessing little ambition, when she can monetize her time and intimacy, selling them to men who can offer much more alluring experiences and financial reward?
For the men who do possess the necessary resources and financial liquidity to maintain such a lifestyle, what are the implications? How does the one-dimensional, transactional quality of their relationships influence them? How might it shape their future prospects if they wish to foster a truly authentic relationship in the future? Is it conceivable for them to revert to a reality where they can't simply purchase what they desire from, where emotional involvement becomes unavoidable?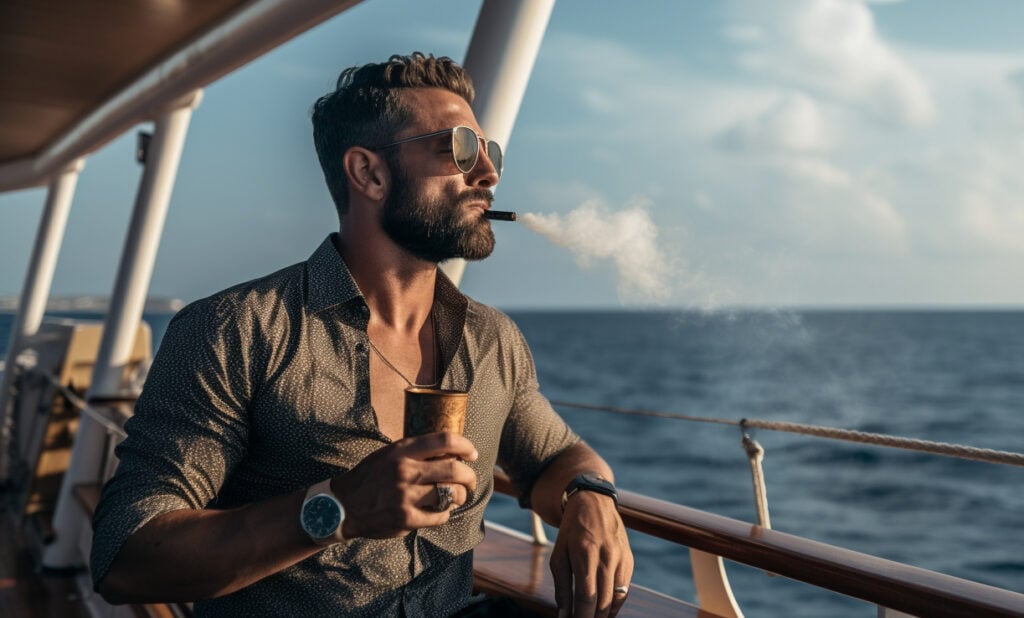 If we're being honest, one of the primary drivers behind most men's efforts to improve themselves and increase their income is that they believe these improvements will increase their sexual value and garner the attention of higher quality women.
But when the only factor at play is the size of a man's bank account, will he still feel the urge to pursue higher levels of personal, emotional, and spiritual development?
Or will he view himself as nothing more than a sex hungry walking ATM whose sole purpose is to earn more so that he can buy pleasure, intimacy and affection from the women he really desires?
If relationships increasingly revolve around a man's wealth and his ability to provide lavish experiences, it is unlikely that men will feel motivated to engage in the necessary internal work required to sustain a meaningful relationship with a quality woman.
Consequently, if he happens to encounter a woman outside of sugar dating with whom he genuinely wants a relationship with, he may find himself unprepared. Having become accustomed to the artificial cheerfulness, sexual allure, and entertaining facade of a sugar baby—maintained, of course, in exchange for monetary compensation—he may lack the skills necessary to engage in a genuine relationship. Unlike the sugar-coated interactions he is accustomed to, real-world relationships require the ability to navigate the complexities of emotions and effective communication.
The more I thought about it, the more I realized just how slippery the slope of sugar dating really is. It's all too common for a man to believe that the fastest way to date high quality women is, for lack of a better phrase – to get rich or die trying.
And this can lead to a dark and dangerous road for men with the financial means to pursue a sugar baby where numerous unexpected pitfalls await them.
1. The Dark Side of Sugar Dating For Men: Compromising Professional and Personal Security for Pleasure
Over the past few years, countless men at the pinnacles of professional success have been brought to ruin––justly and unjustly––by their uncontrollable sex drives.
Although many of these cases were the result of flagrant moral failures and manipulation on the man's side (think: Harvey Weinstein), others have been unfairly manipulated and blackmailed by women seeking to elevate their standing through any mean's necessary.

And the second you step into the sugar dating scene, you're playing with fire. You gotta stop and think, what kind of life situation has this woman landed in that she's listing herself on a bidding site. Is she coming from a place of good mental health, moral values, and self respect? Or is she in survival mode and you're the target? I'll let you be the judge…
Although many sugar dating interactions are consensual and transparent, the field is a potential minefield of cunning women with deceptive practices that can lead to dangerous consequences for men personally and professionally.
As the saying goes, "Not everything that glitters is gold."
The most perfunctory glance at the reality of sugar dating should make the risks apparent.
Even in romantic relationships that were once filled with love and affection, it's all too common to see women resort to blackmail, false allegations, and slander to gain leverage over the man when the relationship ends or in court.
So why would you expect anything less in a relationship that is, by its very nature, driven by the number of dollars you possess?
To be blunt, sugar babies are primarily interested in the financial worth you bring to the table, not you as a man, that's an afterthought. So what happens when you decide to withdraw financial support, move on to a new sugar baby, or simply end the relationship for some real?
The retaliation from the jilted sugar baby now put back in survival mode based off a decision you made, can put the man's social reputation, professional career, and personal relationships in grave danger.
How can you be confident that she doesn't have compromising pictures, videos, or messages from you? How can you be certain that she doesn't possess some sort of leverage that she can use to continue tapping into your pockets even after she decides to stop offering her "services" in return? That you didn't casually slip out private information that could later be used against you.
Although we all like to appeal to the better angels of our nature, the truth is, entering into the sugar dating ecosystem opens men up to potentially disastrous personal and professional fallout.
And the long term stress this potential creates for some is often greater than the short term pleasure the relationship provides.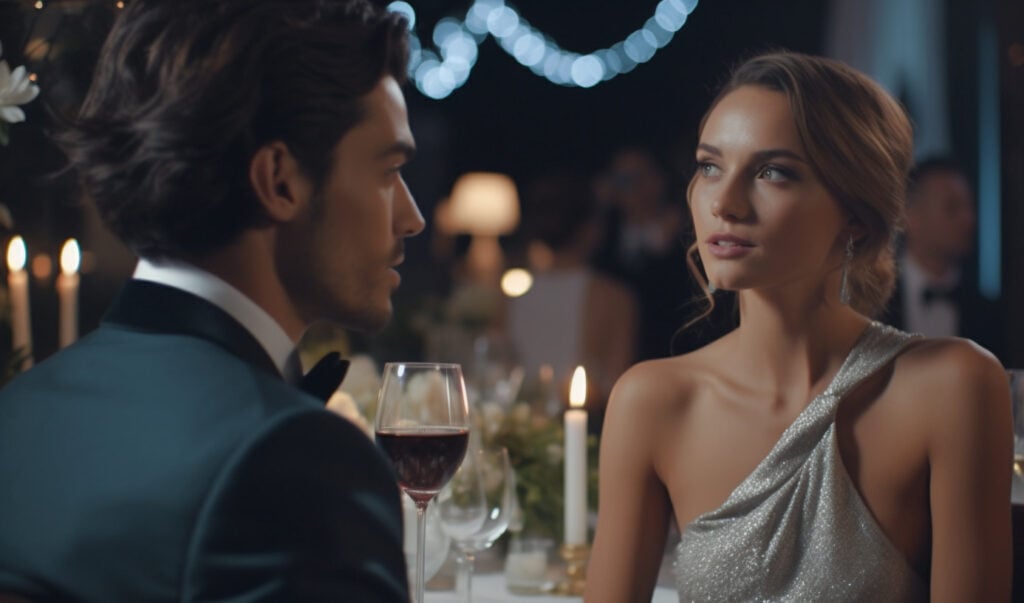 It's hard to enjoy yourself with a beautiful woman when you're constantly worried about her true motives. The "What if's" of sugar dating are a real concern that far too many men ignore when entering the sugar bowl.
What if you meet someone "in the real world" and decide to leave sugar dating behind…
Only to have her threaten to share lewd photos of you with your entire office or post them on an adult site? Or to send compromising videos to your new partner?
Even worse, what if she resorts to false allegations of non-consensual sexual activity. Considering the intimate nature of a sugar relationship, a vindictive sugar baby could claim that a sexual encounter was forced upon her. The burden of proof then falls on you to demonstrate your innocence in a "he said, she said" scenario where your fluids may lay inside her as "evidence".
While many sugar dating relationships are conducted ethically, it's critical to be aware of the potential for manipulation, deceit, and blackmail on such a site. These deceptive practices can have serious consequences, far beyond the immediate financial costs, including legal issues, damage to personal relationships, and public and professional humiliation.

It's another sobering reminder of the potential hazards lurking beneath the sugar-coated veneer of sugar dating.
2. The Stagnant Waters of Sugar Dating: A Dopamine Driven Barrier to Personal Development
The world of sugar dating, with its glamor and instant gratification, can often make a man feel like a kid at a candy shop (sorry for the bad pun). After years of back breaking work to achieve financial success at the expense of his personal life and romantic connections, it can feel like you've finally "arrived" to the place you've been striving to reach with all these sugar babies vying for your attention.
After all, for most (straight) men, the prospect of having a swarm of attractive and sexual women fawning over his attention and satisfying every sexual need and dark fantasy he has feels like the end game. He's made it. It was all worth it.
However, like a drug, the dynamic serves as a means to escape from reality. And the most pernicious part of the whole experience is that it feels like you've earned it. That you deserve this and you are above the other lesser men beneath you. That you now belong.
After all, you put in years of hard work and sacrifice to have the financial means necessary to support a sugar baby (or two or ten). Isn't this your reward?
But in reality, the dopamine you "earn" from sugar dating is analogous to the dopamine you "earn" from buying cocaine.
It didn't require direct effort, relevant skills, or sacrifice. It didn't require emotional intelligence, conversational skills, or the risk of rejection. Simply sufficient funds in your bank account to not fret about a monthly allowance or ppm fee.
And just like a drug, the dopamine high from sexual encounters with young beautiful women that you did not have access to before creates an addictive loop that keeps you coming back for more––and of course spending more and having to rationalize in your super smart brain why this is okay.
Sugar dating might feel like a rush of excitement—an endless stream of long nights, exotic travel, lavish dinners, and an adrenaline-fueled lifestyle that feels like Las Vegas has come home to you. You're caught up in a whirlwind of pleasure, constantly chasing the next high.
However, while these experiences can be thrilling in the short term, they don't contribute to any lasting or meaningful progress in life. You aren't developing meaningful social skills, developing intimate relationships, improving in your sexual skillset or growing as a man.
And what's worse?
In this sugar-infused haze, everyday activities and hobbies can start to lose their appeal. Activities that once brought joy and fulfillment might seem mundane compared to the thrill of sugar dating. You might find yourself losing interest in pursuits that contribute to your personal growth, such as fitness, learning new skills, hobbies or building meaningful relationships.

The mindset and attitude that brought you success is in life and career is discarded in favor of the instant rush of shopping for a new sugar baby, "adding to cart" and watching the uber come closer and closer to you.
While sugar dating may offer immediate pleasures and gratification, it creates a scenario of guaranteed stagnation in one's personal development. Much like a trust fund baby who gets to enjoy the perks of their parent's money without needing to earn that money of their own volition. You are enjoying the fruits of pleasure and intimacy from women without developing the skills to attract that naturally in real life.
Sugar dating create a deceptive bubble for men, a detachment from reality that prioritizes temporary pleasure over long-term fulfillment. It's like a captivating mirage that distracts you from genuine personal growth and authentic relationships while siphoning your cash balance.

Instead of enriching your life, this illusory world can leave you isolated, unfulfilled, and stuck in a cycle of pleasure-seeking that is a blackhole.
3. Sugar Dating Produces Negative Returns and is a Losing Long Term Investment
Proponents of sugar dating may read this headline and scoff claiming:
"But sugar dating IS an investment because it saves me time!"
On the surface, this seems reasonable enough. After all, if you're a successful man, you likely have more money than time. So it makes sense to leverage your most abundant asset to create the life you want.
But when you dig a little deeper, you'll quickly realize that this argument doesn't hold much weight.
Because ultimately, sugar dating produces negative returns across the board.
You aren't building a lasting romantic relationship or true connection. You aren't achieving any sort of romantic or emotional compound effect as most of these relationships are short term and don't last. So whatever time it saves you in the short run, it will cost you that much time and more in the future.
When you layer onto that the potential for drama and professional ruin if you engage with a sugar baby who has dubious moral standards and it quickly becomes clear that you aren't saving much.
Because we both know the truth:
If you had the skills necessary to attract and date the type of woman you wanted, you wouldn't be using an escort site.
The only reason that sites like Seeking have any appeal is because men want to skip the journey of meeting and attracting women and get the reward without the effort.
But like all unearned rewards, it can't last.
Sugar dating is kind of like the man who pursues a get rich quick scheme because he doesn't want to put in the work to build a lasting business.
Sure, he might make some money in the short term.
But where will he be in 10 years? He won't have truly marketable skills, he won't have a responsive audience, he won't have legitimate assets that have compounded. And he'll likely be left exactly where he started off, only a decade older and that much more miserable because everyone around him used their time to build something that could last.
On the surface, sugar dating is shiny and exciting. You get to bypass all of the hard work and other "b.s." (making the first move, risking rejection, having meaningful conversations, getting to know your partner, and caring about her feelings) for the instant validation of a beautiful woman around your arm in your bed with just a few DMs.
But as they say, "Easy come, easy go."
Because you didn't earn the benefits of a relationship through emotional intelligence, connection, and intimacy, its built upon a faulty foundation––financial transactions. The second that the money dries up or you decide that you don't want to pay for affection any more and want something more real from her, the women will leave and move on to a man with a bigger and looser wallet.
Just like a get-rich-quick scheme, there are no long term payouts, only costs, a lot of work and stress.
Successful men, who have likely achieved their status through wise and strategic long-term investments, understand the value of compound interest.
But this principle applies not only in the financial sphere but also in relationships and personal development.
The most successful men––men who are consistently growing in every domain of life––understand the importance of putting in the work over time for long term rewards. They know that great relationships require investments of energy, emotional connection, and time over years to bear lasting fruit.
They don't want shallow and superficial relationships predicated on financial transactions. Because they know that underneath that smile, that laugh at every joke and interest in your day is forced, it's acting, it's like theatre class to her.
Even worse?
The more money you spend, the more emotionally invested you become, then the harder it becomes to walk away. Therefore, you sink more and more resources into a losing investment, missing out on all of the potential opportunities for real connection, intimacy, and romance with women who value you for more than your wallet and aren't acting their way to another direct deposit.
Every dollar and every hour you spend on sugar dating is a dollar and hour that could have been invested into something with real long term benefits. And I'm not just talking about financial resources.
For the same amount of money you spend on hiring a sex worker, you could:
Go on a retreat with likeminded men who push you to improve in your relationships
Hire a coach to help you become more attractive naturally and improve your dating life
Invest in books and courses to develop your social and romantic skills
Spend money on once in a life time adventures with friends and family (all expenses paid)
The list goes on and on and on for ways to grow and improve. And each of these investments compound in terms of emotional well being, health, wellness, mood and attractiveness to the types of women you want to share your life with.
And this is a point you shouldn't overlook.
Investing in yourself not only enhances your own value but also increases the likelihood of attracting a partner who appreciates you for who you are, rather than what you can provide.
Investing into sugar dating (if you can even call it investing) does the opposite.
If you have a daughter or niece, who would you want her to date?
The man who spends $5,000 a month to get a 21-year old to sleep with him?
The man who spends that same money on his health, career, education, travel, hobbies and passions?
The answer is obvious.
So why be the man that you would not want your daughter or niece to date? Why choose to act in a way that repels the very thing you want most?
The world of sugar dating offers a kind of 'sugar rush'—a quick hit of pleasure aka dopamine that leaves you craving more, only to eventually crash and do it all over again. It's an unsustainable investment that, in the end, may cost you more than just your wallet—it can also take a toll on your emotional well-being and future relationship opportunities.
4. The Distorted Lens of Sugar Dating: Impacts on Future Relationships
Over the past few years, more and more psychologists have come forward with damning research about the dangers of pornography.
From porn induced erectile dysfunction to unrealistic expectations to an inability to maintain a long term relationship.
Something as seemingly simple and innocuous as watching people have sex on camera can wreck a man's confidence, sexual performance, and long term relationship prospects.
So what happens when a man is able to live out his pornographic fantasies in real life?
How does it affect a man's psyche when flashing a wad of cash is enough to settle any argument, bypass any "No," and get his desires fulfilled?
Simply put, the stark contrast between the sugar dating experience and real-world relationships can lead to a skewed perception of what genuine connections entail, ultimately hindering your future romantic abilities and endeavors.
In the sugar dating realm, interactions are often marked by a heightened sense of excitement, physicality, and playfulness. Sugar babies are incentivized to present themselves as always happy, smiling, and sexually available, catering to your innate desires.
This controlled and transactional environment can create unrealistic expectations and distort your understanding of what a genuine, real-world relationship looks like.
You don't learn how to handle the natural ebbs and flows of the feminine energy. You don't learn how to communicate, share boundaries, seduce and romance your partner. You develop a rampant sense of entitlement that can break relationships with high quality women before they even begin as they will not settle for inexperienced men who lack these qualities.
Real-world relationships require patience, effort, and a deeper emotional connection that extends beyond mere financial exchange and the man's professional status, whereas in sugar dating that is all you need.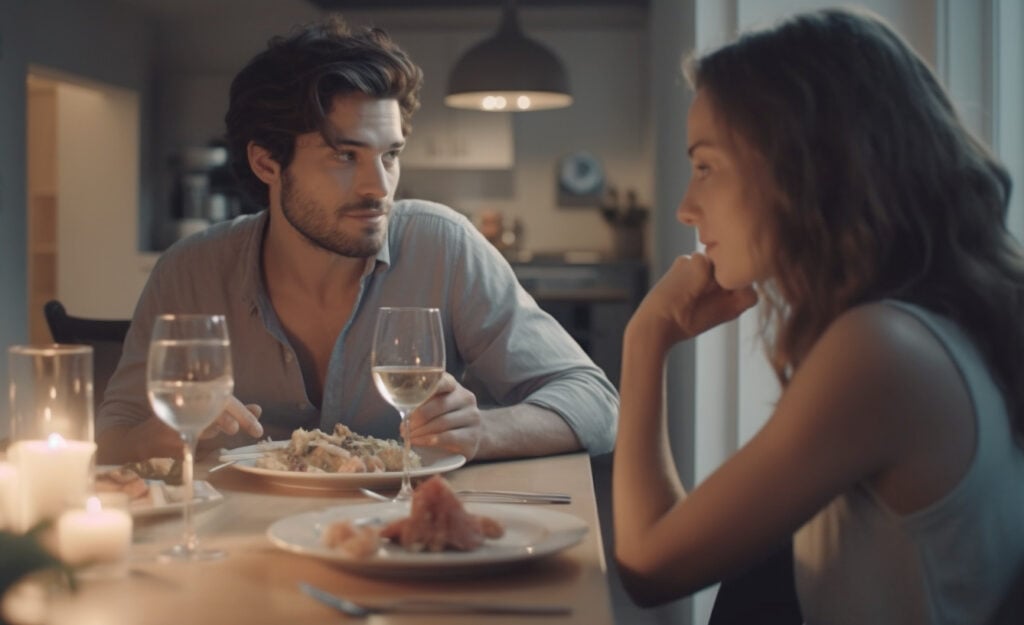 The absence of the constant affirmation and immediate gratification that sugar dating provides can leave you feeling unsatisfied or uninterested in putting in the necessary work to develop a meaningful connection in a real relationship.
Moreover, engaging in sugar dating can foster a jaded view of women and relationships in general.
The transactional nature of sugar dating can erode your trust and faith in authentic emotional bonds. It's essential to remember that sugar dating represents a small subset of relationships and doesn't reflect the complexities and rewards that come with genuine connections built on trust, mutual respect, and shared values that last a lifetime.
Even if you delete your sugar daddy account, the knowing of a convenient platform to meet your sexual needs can pull you right back in. It may lead to a reliance on the instant gratification provided by sugar dating, making it more challenging to invest the time and effort required to build real-world relationships.

This dependency on sugar dating can create a cycle of emotional detachment, perpetuating the belief that real-world dating and relationships are arduous or unfulfilling in comparison.
To establish and maintain healthy, fulfilling relationships in the future, it's crucial to recognize the limitations and distortions inherent in the sugar dating experience.

This awareness will help you navigate the transition from transactional encounters to genuine connections, fostering a mindset of patience, genuine emotional investment, and a willingness to embrace the complexities of authentic relationships.

Ultimately, for the men who want the real thing, the first step is to reclaim your power.
Tired of your worth being reduced to your bank balance? Want genuine romance and intimacy, not transactions?
Don't want to be that guy buying intimacy?
If you said "no", it's time to act.
There's a path forward.
We've got a decade-proven solution for men to regain purpose.
Ready to break free?
Click the link to access the training to and uncover the mindsets and strategies to achieve your highest potential and create authentic relationships.
Click, watch, and RISE to be the man you're meant to be.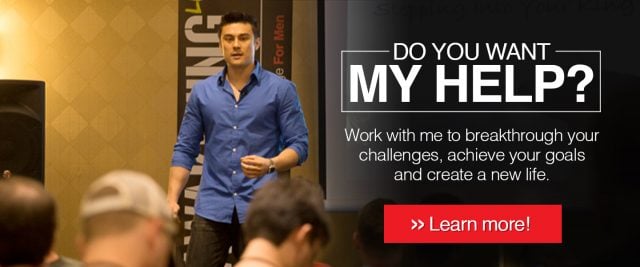 How Will Sugar Dating Affect Women and their Future?
To the outside observer, sugar dating, especially for women, seems like something of a fantasy.
Sugar babies seem to have it all.
They have a large pool of traditional male attention, affection and boyfriends to choose from through social media and dating apps. Plus an an affluent network of sugar daddies who make up for the boyfriend's modest socio-economic status.
The plight of the middle class—budgeting, saving, learning, investing, working hard to get ahead, spending most of their money on bills, rejecting mindless consumerism, embracing minimalism, overcoming struggle—these were all trivial matters that the sugar baby could avoid by auctioning herself to a sugar daddy.
With the simple act of creating an account, messaging a dozen or so men, spreading her legs, the adversity to which her mother and grandmother were subjected was now easily escapable. She could simply monetize her body and get a pass on life's hardships.
However, it crossed my mind whether sugar babies had thoroughly contemplated the implications of their choices for the future. Had they considered the potential impact on their future partners, or even their current partners if discovered? Would they be able to cease their pursuits once their immediate needs were satisfied?
Indeed, the allure of quick, untaxed cash can become akin to an addiction.
Might they develop an insatiable craving for more money and attention, transitioning from being a sugar baby to becoming an OnlyFans model, selling explicit content of themselves to a global audience?

They may find themselves chronically single post sugar baby life, as the quality men they desire have been claimed by women who eschewed the sugar bowl and embraced more authentic lifestyles, lifestyles that genuinely appeal to these quality men as long-term partners and mothers of children.

Meanwhile, the fleeting value of sugar babies diminishes with time, leaving them with fewer quality men who would still hold interest in them since they sold their youth away to the highest bidder.
Would she inevitably find herself alone at intimate social events unable to bring her secret decades older sugar daddy to family gatherings, weddings of friends, or birthday celebrations throughout her twenties and early thirties?
As she ages and her sugar daddies gradually stop responding, would she encounter difficulties forging a new career, having invested little time in personal growth or acquiring marketable skills? Would she be left with limited employment options that pale in comparison to the easy income she enjoyed as a sugar baby?
Ultimately, would this lifestyle provide nothing more than a fleeting, short-term high, soon to be replaced by a fresh wave of younger sugar babies entering the sugar bowl, attracting the attention of the limited pool of real sugar daddies?
The more I thought about it, the more I began to wonder late at night…
Where does this dark and deep rabbit hole really go?
Every time I refreshed my browser on Seeking Arrangement I saw new sugar babies who had decided to auction themselves off to sugar daddies, rather than making money by working a career and finding a quality man to eventually raise a family with.
The generation z and millennial environment we find ourselves incentivizes women to go all-in on the quick cash of new age prostitution fueled by materialism, consumerism and exotic lifestyles driven by an ego galvanizing social media generation.
Many women don't want to wait until their 30s and 40s to become financially capable and sacrifice their youth, they want the lifestyle now – and at any cost.
Why gamble and wait until old age to enjoy a better life and luxury lifestyle when she can sell her time and body to a sugar daddy and get it now?
I couldn't help but wonder what the feminists marching down the streets of Washington D.C and on college campuses around the nation in the late '60s would have thought about sugar dating? Or was this the type of self empowerment they'd fought so hard to achieve?
Political, social and sexual liberation was earned through decades of hard earned struggle and political injustices.
And today, for a growing number of young women, financial liberation is only a few messages, dates, and panty drops away.
Yet for women, just like for men, there's a dark and dangerous underbelly to the prospect of sugar dating that few women realize until they're fully submerged in the sugar bowl:
1. The Fools Gold of Sugar Dating
On the surface, the value proposition of sugar dating for women seems like a no brainer.
From rolling around in exotic cars, rent paid, premium dining, designer clothes, to once-in-a-lifetime trips. She can have it all. And besides, she won't even have to sleep with half the men paying her, right?
But in truth, the realities of being a sugar baby are much harder, more stressful and far less glamorous.
Beyond the amount of time, effort, and energy required to garner the attention of a worthwhile sugar daddy the competition is fierce. And the amount of time required to message, connect with, date, and finally woo a prospective sugar daddy who hopefully is the real deal is emotionally and mentally draining.
Because the inconvenient truth for the modern sugar baby is this:
There are far more young attractive women than high status and financially successful men.

In other words, in the real world, she is higher value than men. In the sugar bowl, she is lower value than a real sugar daddy.
Even women who weren't born with a perfectly symmetrical face or conventionally attractive body can use "short cuts" like plastic surgery, fake hair, eyelashes and lips, botox and diet pills to achieve the "look" that many sugar daddy's desire.
Yet for a man to have the type of financial success necessary to support a sugar baby requires years, often decades of concentrated effort, discipline, and focus. Making these types of men far rarer in society.
Even rarer still? Are the types of sugar daddies most women desire.
Because even though handsome, emotionally intelligent, and financially successful sugar daddies do exist, they're the rarest of all.
Meaning that from the onset of her pursuit, she's fighting an uphill battle just to "win" the attention of a sugar daddy whom she would be repulsed by if it weren't for the size of his wallet and keys to his ride.
Ultimately, the slogan of sugar dating: "Start dating up" is one of the most flagrant forms of false advertising on the web.
Because you aren't dating up, otherwise you would proudly share photos of the sugar daddy on social media. The sugar daddy is a secret that women keep behind closed doors.
Sugar babies are often dating a broken––albeit rich or appears to be rich––man who is using you (or rather your body) to fill a void in his life.
Very few women actually get what they're searching for out of these arrangements.
And a far better slogan would be:
"Swim through a sea of broken men, spend countless nights with men you don't want to be seen with in public and maybe, just maybe you'll get your rent covered for a bit and a louie bag before you have to do it all over again."
While many may disagree with this point, the firsthand experiences I had during my experiment back up these claims.
Because as I started to go on dates with these women and ask about their story, I noticed a startling trend.
Many of them had been on the site for years. And I couldn't help but wonder, why?
If the site worked as advertised, shouldn't they already have what they want and be living a life of luxury with their sugar daddy? Bouncing around from Ibiza to Tulum to Miami and rolling up to their favorite venues in style?
But the reality is much different.
For most of these women, their experiences are nothing more than short term flings with nominal financial rewards. She's constantly looking for the next sugar daddy and even if she finds one, it's only a matter of time before he replaces her. Because real sugar daddies want novelty. You're simply his flavor of the month and then he's onto the next one.
And this often leads women to a place where they lower their standards to get their needs met. Before long they find themselves on top of a man they never would have imagined being with just a few short months ago.
Although some women do make the sugar dating game work for them and enjoy an indulgent life.
Far more are left to scrape the bottom of the barrel of salt daddy's who fake their status and income or have no intention of paying them just to take advantage of them. Resorting to relationships and sexual encounters with men they would never date in normal life for far less than they originally expected.
2. Clear and Present Dangers: The Ugly Truth About Sugar Daddies
Almost none of the guys I'm familiar with, or the seasoned women I've encountered on Seeking, who've stepped into the sugar dating world, can claim that the men are mentally healthy.
Many of them are plagued with a sense of inferiority, chronically single, never learned relationships skills as they are workaholics, possess countless addictions, and a deep emptiness inside of them that drives them toward more and more depraved behavior.
While it's true that there are some healthy men who choose sugar dating simply because they're focused on their professional endeavors and prefer low commitment sexual encounters, these men are the exception, not the rule.
And for many sugar babies, this poses a very real threat to their physical and psychological safety.
Unlike something like OnlyFans where creators are protected by the virtual nature of their work, being a sugar baby requires women to not only spend time with men they don't know––but to often do so in an intimate setting alone under the influence of alcohol.
When a man has already reached the zenith of professional success and found the luxury, travel, and achievement unfulfilling, he's often in a dark and dangerous place. A place where he wants to explore increasingly depraved fantasies and scenarios he's found online simply to feel something.
What's more? These men often operate with a sense of entitlement and an attitude of "I'll either get what I want or take it because I'm paying."
Throw a woman desperate for cash, drugs, alcohol, and promises of sexual intimacy into the mix and it creates a potentially dangerous scenario.
3. Planned Obsolescence & the "New Model" Revolution
The final and most uncomfortable truth that all sugar babies must be aware of is this:
At some point, sooner rather than later, their value in the sugar dating marketplace will decrease and they will be left without the same means to support their posh lifestyle.
The unavoidable fact is that new sugar babies are entering the game every day. Women who are younger, more attractive, and more willing to do whatever it takes to get the rare sugar daddy and beat you to it.
And for the women who are already in the sugar dating ecosystem, it's only a matter of time before they're replaced by what their high rolling sugar daddy perceives to be the "new model."
But what makes this inevitability far more dangerous for women is that more often than not, they don't spend their time as a sugar baby developing marketable skills in preparation for a life without a sugar daddy.
The wave of value they are currently offering the marketplace is their youth and sexuality. And political correctness aside, this depreciates by the day.
In their late 20s to early 30s, these women will no longer be the sought-after commodity in the sugar bowl.
And when that happens, they may find it difficult to secure a job that can maintain a lifestyle similar to what their sugar daddy once provided.
While they were globe-trotting with affluent men, paying for their rent, shopping sprees, and festival tickets, other women were furthering their education, progressing in their careers, honing genuine relationship skills by dating authentically, or starting families.
This means they've forfeited years (possibly more than a decade) that can't be reclaimed. Besides some hazy memories, they likely have little to offer that would be valuable to a prospective career or a high-quality man they might wish to marry and start a family with.
To make matters worse, most high quality men will be repulsed by their history as a (questionably) high class prostitute. More than anything, high value men want peace from their relationships. And when you have a checkered past filled with sex work, parties, and countless partners, his operative assumption will be simple: You won't bring peace.
So as for men, the best solution is to invest your time into assets that compound. Into relationships with men who are interested in more than just your body. Into skills and interests that you can use to sustain yourself long term.
It might not seem as glamorous or exciting, but over a long enough time horizon, this approach will yield a far greater return in health, wealth, happiness, and fulfillment.
Blurred Lines: How Sugar Dating Changes the Modern Dating Landscape for Men and Women Forever
Sugar dating is the culmination of sexual opportunism
Young women, have been conditioned through social media and heavy marketing from billion dollar brands to seek expensive, consumerist, big-city luxury lifestyles and to seek them NOW. To travel to every music festival, summer party, new instagram hotspot around the world, otherwise she is not cool.

FOMO (fear of missing out) is very real and it's driving women to take bold actions without thinking of its unintended consequences in the future. Many women are opting out of the traditional path of trying to earn their seat at the table through decades of hard work and effort…and why wouldn't they?
Why sacrifice youth working 10 hour days for decades or at the very least, go through the journey with a partner who will, when you can simply spread your legs (which she was going to do anyway with a modest boyfriend) and have everything you want today.
Seeking Arrangement and similar sugar dating platforms served to bridge the gap between upper class older men who are tired of the stress of traditional relationships and the materialism fueled by a generation of young women who grew up on social media willing to trade their bodies for their media fueled dream of "Keeping up with the Kardashian's".
In a generation raised on Fifty Shades of Grey (which sold over 125 million books–just think about that for a second), the idea of a young and innocent woman relying on a rich older man abusing her in a secret sex chamber was normalized and even fantasized.
The idea of having a sugar daddy is no longer a taboo and "dirty" thing to keep hidden, but rather an idealized lifestyle that is actively encouraged and promoted by major influencers, musicians and mainstream media in America.
The more I leaned into this dark and twisted underworld, despite my relatively benign experiences, the more bitter a taste it left in my mouth. It made me wonder…
Is traditional dating, love, and romance dead? Has monogamy breathed its last breath with my social media ego infused generation?
Although these questions might sound hyperbolic, the more deeply I dove into the underbelly of the sugar dating world, the more I began to believe they deserved an answer.
Gen z and millennial women are becoming increasingly comfortable monetizing their sexuality, both inside and outside of the sugar dating world.
Don't believe me?
Open up Instagram right now and tell me how many photos you can find of women flaunting their bodies to greater extremes to increase likes, followers and earn sponsorship deals.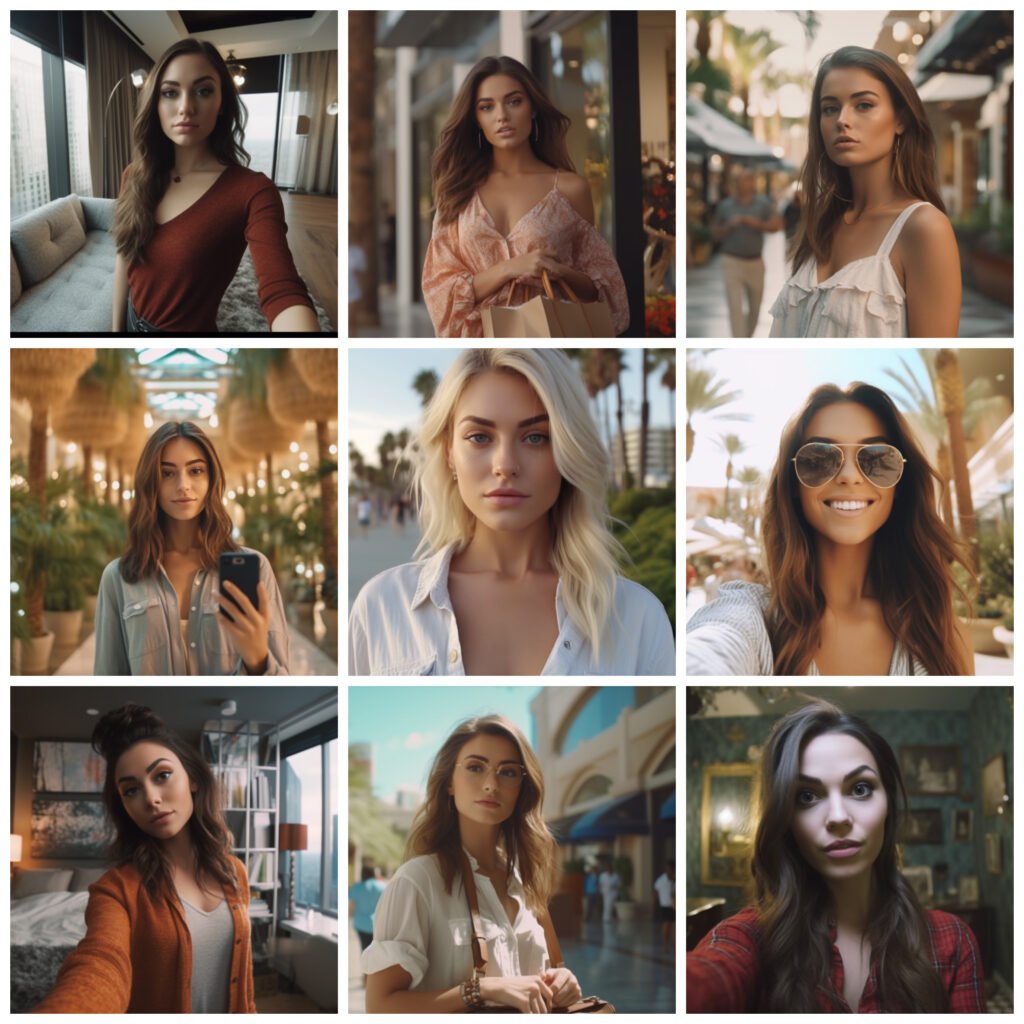 Sugar dating, it seems, is the merging of two separate worlds.
It has brought together the transactional aspect of prostitution and combined it with the romantic aspects of traditional dating. And the more I opened my eyes and paid close attention to the modern hookup culture and dating scene around me, the more I saw my generation, knowingly or unknowingly, become the harbinger of a pervasive and normalized form of prostitution, skillfully masked under the guise of "empowerment" and "dating up".
This unsettling phenomenon thrives on materialistic pursuits, the pursuit of immediate pleasure, and an insatiable addiction to instant gratification.ore I saw my generation paving the way for widespread, normalized prostitution covered up as "empowerment" fueled by materialism, quick pleasure and an addiction to instant gratification.
Women want money to fuel a grander lifestyle and with the inception of online sugar dating accessible on every smartphone, everyone has the opportunity to live out their hedonistic fantasies in an unregulated sugar bowl happening in every major city in the world.
And the more I thought about it, the more I wondered if maybe we weren't taking a step backwards, and this is only natural for men and women to act this way when given the opportunity?
After all, doesn't sugar dating, in some senses, hearken back to a pre-feminism era where dating and relationships were predicated primarily on the exchange of provider-ship and romantic companionship?
It seems all but inevitable that some women would disagree with the tenets of feminism and prefer to be "taken care of", having the freedom to stay at home and perhaps explore their passions, hobbies, and artistic endeavors instead of being expected to join corporate America and perform at the same rate or higher as men, while also juggling motherhood of multiple little ones and keeping up with society's insane beauty standards.
But I didn't imagine this many women would so willingly throw out what generations before them had fought so hard to achieve for equal opportunity in education and corporate America.
As I grappled with this idea, it got me thinking – is feminism clashing with our evolutionary instincts? Don't get me wrong, I'm not saying I buy into this idea or that I want it to be true. However, the meteoric surge of sugar dating and the staggering number – over 40 million women globally – willingly participating in it on just one of the countless sugar dating sites out there, certainly throws a few hard-hitting arguments into the mix that might suggest this.
I found it more interesting to consider how a sugar daddy site like Seeking Arrangement had effectively served to normalize a "lite" version of prostitution with little legal oversight or political opposition. Makes you wonder if the people in power use the site.
Look at it this way: In impoverished third world countries, many women are forced to resort to prostitution to survive and feed their children. They simply have very few if no other alternatives. Yet, despite the necessity of their actions (and the atrocious fact that many women today are still sold into sexual slavery and human trafficking) they still face a lifetime of shame, trauma, and ostracization from society.
Yet, in the richest, safest, and most developed countries in the world, a plethora of women–women with plenty of options for employment, higher education and most with no children–have chosen to willingly enter prostitution. Women whose parents worked long hard hours for decades for them to provide them with every possible chance to aspire, to achieve, to excel. Yet, these very women, beneficiaries of such selfless sacrifices, have chosen to forego these opportunities, preferring instead to sell themselves to "SpoilingDaddy1969".
And for what? Some cash, a Louie bag and trip to Tulum? This will be worth it at 30, right?
With Seeking Arrangement, women today can effectively sell themselves without the negative social repercussions carried by traditional prostitution, which historically prevented the masses of women from engaging in it.
Sugar babies ain't hanging around in some dodgy alley at ungodly hours, rubbing shoulders with drug peddlers and small-time crooks, putting their lives on the line. They're tucked in their beds, scrolling through Seeking Arrangement, hitting up potential sugar daddies. They're binging 'You' – yeah, that popular Netflix serial killer show – on their oversized smart TVs. They're updating their Insta or for some OnlyFans stories, one hand clutching an organic green smoothie with oat milk, the other popping CBD gummy bears to keep the anxiety in check. It's a whole different ball game.
With the lack of social consequences and the barrier to entry as underwhelming as entering their email address and clicking "register", the floodgates of the sugar baby world have been flung wide open to an entire generation hungry to opt out of a traditional career path and opt for a VIP ticket to Coachella.

These women find themselves in a position of receiving what they want — a monthly cash allowance rivaling corporate executives— in exchange for what could essentially be categorized as a form of prostitution.

The distinction here lies in the fact that the majority of these women do not resort to such measures out of dire necessity, or in a last resort bid to provide for their children. Rather, their motivations stem from a self-serving yearning for a life of opulence, further amplified by the ego-stroking validation derived from flaunting this existence on social media, basking in the approval of an audience, 90% of whom are mere strangers that they would never talk to in person.
And this new paradigm has served to progressively but covertly blur the lines between traditional relationships and prostitution by mimicking elements of real romance frequently masquerading under the veneer of empowerment and the auspices of 'dating up'.
Sugar Dating's Impact on Our Generation: Unpacking the Phenomenon and Navigating the Future
Over the past 30 some years, men and women have been systematically but unintentionally brainwashed into what intimacy and romance is.
Women, grew up on Disney movies, rom coms and romance novels, learned to expect a knight in shining armor who would sweep them off their feet, defeat the evil dragon, and carry them away to a castle where they could live "happily ever after".
Meanwhile, men, were exposed to pornography at the age of eight and billion dollar corporations marketed sexy women in every magazine, movie and shopping mall corner. They were conditioned inversely to expect the women they date to be a sex-hungry freak willing to do anything and everything in her power to pleasure him on command.
Needless to say, both men and women have different fantasies about what "romance" is. As age and experience set in, we realized that the Disney romantic fairy tale was a lie. Real sex is nothing like porn and women don't look like the women in magazines because it's nothing more than photoshopped or AI perfection.
In response to the dissolution of their childhood and teenage fantasies it seems as if, quite suddenly, millions of women had decided to become undercover prostitutes, I'm sorry, I mean sugar babies.
Sugar babies get to live like a princess and have their materialistic dreams come true and sugar daddies get to build a harem of attractive women willing to do anything and everything he asks in exchange, of course, for a lot of cash.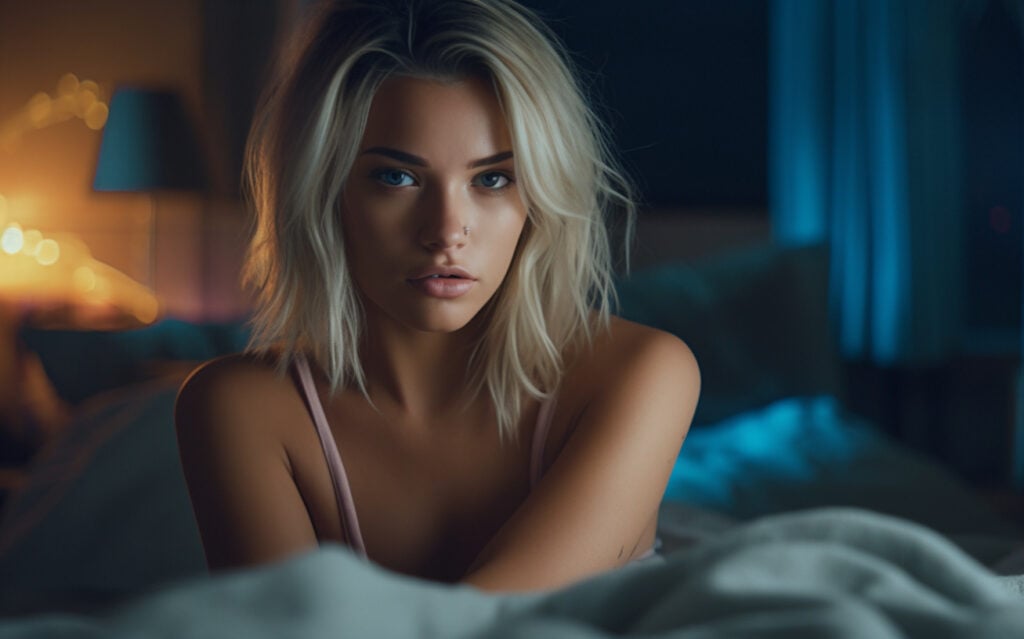 And I know, that prospect itself is disturbing enough.
Yet the most disturbing part of my experience and research, however, was not the mere transactionalization of sex and romance, but rather the deceptive nature of the platform.
Many women with whom I connected through Seeking Arrangement, at least 20% of them voluntarily confessed that they were in a relationship and didn't want to be seen in public in certain parts of town. They wanted to strictly meetup at my home, no dinners or outings. Many of them had boyfriends, husbands, and even children!
And yet, they hide their actions from the people they claim to love, promised to be truthful to and live a double life for the sake of an extra '0' in their bank account.
To me, that is where the problem really arises.
One of the most uncomfortable facts of this situation is that most men don't have even the slightest clue that this dark underworld exists in their own communities. Not even the Police, education system or community leaders.

No one is talking about this.
Many men reading this right now could be dating or in a relationship with a woman who is actively selling herself to older rich men on the sly.
It seems to be a twisted and utilitarian form of relationship where things like "love" and "intimacy" are discarded in lieu of a cold and calculated logical and financial transaction. A catalyst for indulging in our most basic biological impulses for sex and survival, while ignoring the once honored commitments established in life.
That was the ugly, dehumanizing truth of the sugar dating world. A world where it becomes all too easy to forget that the person in front of you is actually a human being, with a story, feelings, emotions, dreams, and fears just like everyone else.
Today, I would estimate based off the population data earlier in this article that comes from the Seeking site and the US Census, that fewer than 10% of the female population between the age of 18-44 have or have had sugar daddies, as the trend grows and becomes more widely accepted, those numbers will increase.
To add fuel to the fire, sugar baby coaches, books, podcasts, youtube channels, blogs and live conferences now exist teaching newbie sugar babies how to essentially extract more cash from sugar daddies to give you an idea of where this is going.
Will the day come when it's as common for an attractive 20-something to have a sugar daddy as it is for her to have an app like Tinder (a tool to meet men too) on her phone? Will it be viewed as a rite of passage for young women into adulthood like going to prom?
As I consider my own experiences and the sugar dating stories I've heard from countless other men and women, I can't help but wonder what the long term implications of this trend will be.
Is Seeking Arrangement simply a convenient service to expedite the speed with which individuals can meet their true needs?

Or is this merely a band aid solution to deeper political, societal and economic problems facing men and women today?

Or is it something more sinister and nefarious that will result in a generation of hedonistic Epicureanism and the eventual demise of our society's moral framework that we worked so hard to build?
Only time will tell.
A Call to Men to Reclaim Their Power and Create an Empowering Future
So, do you want to be part of a world where men are only worth their bank balance and women are merely used for sex?
Where the gap between men and women keeps getting wider, year after year?
Where the beauty of romance, sex, and intimacy boils down to nothing more than a soulless transaction, devoid of any emotion or connection
Are you okay with being a guy who can't attract a high-quality woman on his own merit, and is left with no choice but to shell out cash for intimacy?
If your answer is a solid "hell no," then listen up, this is your call to action.
If you've had it up to here with the mundane life of distractions, vices, and numbing the pain, and you're craving a more fulfilling life and relationship.
There's a way out.
This is something that's been in the works for about a decade, tested with thousands of men, and proven to help a man reclaim his sense of strength and purpose in the world.
But the ball is in your court to seize the opportunity.
To break free from the sleepwalking state of the masses who are mindlessly chasing pleasure and instant gratification.
Your first move?
Check out the link below for a training session I've crafted on the current state of masculinity, and get the foundation you need to evolve into the strongest version of yourself. To create the relationships you want and sidestep all the BS happening here all around us and get a clear cut solution.
Make a stand right here, right now, not to squander this life opportunity. Not to fall prey to the vices and immediate gratification that's eating men's souls alive.
Hit this link and start your training, and you WILL RISE to become the man you were destined to be.