Biographies, unlike self-help books, offer an almost unrestricted look into the lives of our world's most prolific men and women and give us the rare opportunity to see how they actually thought and behaved…not just their theories and "ideas" about living a good life.
In my own journey, I've found biographies to be one of the most invaluable sources of wisdom and inspiration and one of the most powerful weapons in my personal development arsenal.
And today, I'm going to share the 27+ best biographies for men to read.
These biographies will not only inspire and motivate you, but they will educate you and help you become a more well-rounded man. You'll get an insiders look into the mind's of our species most successful individuals and walk away with a plethora of ideas for improving and optimizing your own life.
Let's dive in.
The 27+ Best Biographies for Men to Read that Will Help You Become a Grounded Man
1. Leonardo DaVinci by Walter Isaacson 
Arguably one of the single most accomplished men in the history of our species, Leonardo DaVinci was, for all intents and purposes, the purest incarnation of the "Renaissance Man". Inventor, author, engineer, biologist, painter, musician, and poet, DaVinci was, without a doubt, one of the most prolific creators and thinkers in our history.
But the intrigue of his life goes far beyond his accomplishments and inventions. In this excellent biography, easily one of the best biographies for men, Walter Isaacson gives a more complete view of DaVinci's life, struggles, and accomplishments and with it, reveals powerful insights for living an exceptional life and rising to the top of your given field. A must-read for men of all ages.
2. Steve Jobs by Walter Isaacson 
Although most of us recognize Steve Jobs as the genius–who left this world far too early–responsible for our favorite electronic devices, Jobs was a far more complicated and multifaceted individual than most "gurus" and entrepreneurial fanboys realize.
In yet another best-selling biography from Walter Isaacson, the veil behind Jobs life and legacy is lifted and we are once more treated to a rare glimpse of the good, the bad, and the ugly responsible for one of our society's most lauded men.
3. Sherman: Soldier, Realist, American by B. H. Lidell Hart 
Outside of the realms of historic academia, few men are familiar with the story or legacy of General Sherman, arguably one of the most important (and most unrecognized) players in the American Civil War.
Providing an excellent character study in the value of humility and calm strategy, Hart–a man responsible for some of the greatest books on military theory–gives readers a gripping and paradigm-shifting account of one of the most underrated leaders in military history. And every man would be well served to study it.
4. Edison by Matthew Josephson 
Genius, crook, innovator, thief. Many words can be used to describe Thomas Edison but few, if any of them, encapsulate the man's true character or complexity. Edison by Matthew Josephson, however, does. In what is easily one of the best biographies for men, Josephson gives us an unadulterated glimpse into the life of one of America's most important inventors, businessmen, and thinkers.
With an expertly crafted narrative and an uncanny blend of the personal, political, and scientific realities responsible for Edison's legacy, Josephson's biography stands out amidst the sea of dull recollections and over-enthused tomes that attempt to recount Edison's life.
5. Eisenhower in War and Peace by Jean Smith 
Few Americans were more prolific, complicated, or accomplished than General (and President) Dwight D. Eisenhower. Between his military genius, political savvy, and myriad of personal hobbies, Eisenhower is arguably one of the most important characters in American history and an invaluable case study in the power of a strategically lived life.
In Eisenhower in War and Peace, author Jean Smith superbly shares a narrative that is both compelling and comprehensive and offers one of the most complete accounts of Eisenhower for the 21st century.
6. Socrates a Man for Our Times by Paul Johnson
Often lauded as the single most important thinker in the history of humankind, Socrates has been shrouded in mystery and intrigue for hundreds of years. In Socrates a Man for Our Times, Johnson draws from previously obscure sources and anecdotes to deliver what I believe is one of the most complete and compelling pictures of Socrates' life, personality, and mind. And any fan of Stoic philosophy would be well served by giving this incredible biography a read.
7. The Power Broker by Robert A. Carro
Winner of the Pulitzer Prize and named one of the 100 most important books of the 20th century, The Power Broker by Robert A. Carro offers one of the most galvanizing and unfettered accounts of the single most powerful man in New York City, Robert Moses, and the way in which his actions shaped and broke the Empire State.
Providing a rare glimpse into the history of both Moses and his city, The Power Broker is one of the best biographies of all time and will keep you engaged from beginning to end.
8. Unbroken by Laura Hillenbrand 
Regaling the story of Lt. Louis Zamperini, one of the most famous soldiers in WWII (and an Amerian Olmpyian), author Laura Hillenbrand offers readers an engaging and sweeping tale of resilience, grit, and determination in the face of unconquerable odds.
Whatever challenges you are facing in your life…however bad the hand life has dealt you…this excellent biography will challenge your assumptions about what's possible and put into perspective even the grimmest of obstacles.
9. Napoleon: A Life by Andrew Roberts
One of the greatest and most complicated soldier-statesmen, generals, and military strategists of all time, the life and history of Napoleon Bonaparte is one of the most fascinating and wisdom rich in recent history. From his infamous battles, legendary strategic insights, and political guile, Andrew Robert's acclaimed biography reveals all and offers readers an unprecedented look into one of history's greatest and most misunderstood geniuses.
If you read carefully, you'll walk away from this biography with invaluable insights into the greatest battle of all, the battle of your life, and discover uncommon strategies for winning the war on all fronts.
10. Into the Wild by Jon Krakauer 
Both inspiring and tragic, the story of Christopher McCandless is simultaneously a call to adventure and a cautionary tale. Following his departure from academia, McCandless left everything behind to pursue the simple life of an outdoorsman-vagabond and Jon Krakauer's impeccable recounting of his story will grip you from beginning to end.
If you've ever felt the call of the wild and desired to eschew your materialistic lifestyle in pursuit of an authentic life, this incredible biography will both inform and inspire your journey (and likely leave you in tears).
11. Churchill: A Life by Martin Gilbert 
Few men shaped the 21st century more profoundly than Prime Minister of England, Winston Churchill. Even fewer men left such a divisive and confounding legacy, filled with both heroism and villainy and revealing the self-evident truth that even the greatest of us are prone to error and ego.
In his remarkable biography of Churchill, Martin Gilbert offers us one of the most cogent and complete records of Churchill's life and with it, reveals powerful life lessons and personal strategies for achieving the impossible. It's one of the best biographies for men today and one of my personal favorites.
12. My Personal Best by John Wooden 
Considered to be the greatest sports coach of all time, John Wooden is one of the most fascinating and accomplished individuals in the history of professional sports. In the heart felt and intimate recollection of his life detailed in My Personal Best, Wooden offers readers an unabashed view of his life, legacy, and the choices that made him the man he was.
An invaluable biography that is equal parts a personal memoir, self-help manifesto, and guide to high-performance leadership, My Personal Best is a must read for every man looking to take himself and his life to the next level.
13. When Breath Becomes Air by Paul Kalanithi 
The most gripping, emotional, and fascinating biographies on this list, When Breath Becomes Air details the life of a renowned neurosurgeon as he faces a rare form of brain cancer and struggles to make sense of both his inevitable death and the human experience.
Truly an ineffable masterpiece, words simply cannot capture the gravity or importance of this biography. There's a reason that the smartest and most accomplished men and women in the world count this book as one of the most important reads of their lives. And I'll suffice it to say that every man, regardless of age, occupation, or ambition, must read this biography at some point in their life.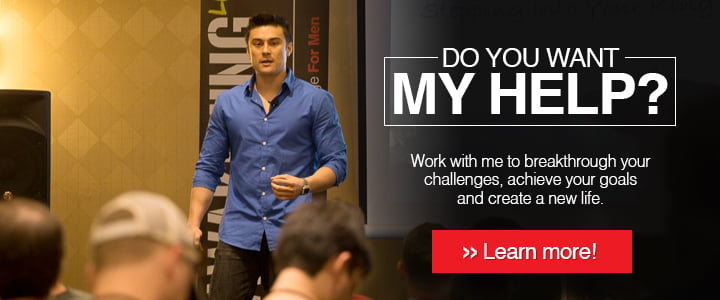 14. Not Fade Away by Laurence Shames 
A similar story to When Breath Becomes Air, Not Fade Away details the life and legacy of Peter Barton, a man with a lust for life, a penchant for danger, and an unabashed desire for more. After becoming a self-made millionaire in his early 30's, Barton was diagnosed with stomach cancer in his early 40's and tragic though it was, his battle with his own mortality was surprisingly full of humor and levity and offers consolation for those battling for their lives or recently faced with the death of a loved one.
15. Titan by Ron Chernow 
Although John Rockefeller was many things, a robber-baron, philanthropist, family man, entrepreneur, capitalist tyrant, he was anything but simple. Though historians and politicians often paint him to be a rapacious thief and egomaniac, Rockefeller's true story and character were much more complicated.
Driven by his desire to please his father, Rockefeller was a quintessential case study in obsession and ambition and Ron Chernow's unprecedented recounting of his life (based on previously unreleased documents) offers readers one of the most gripping and insightful biographies of all time.
16. The Autobiography of Malcolm X
The Autobiography Malcolm X, a man who was arguably one of the most divisive and intriguing characters in the history of the Civil Rights movement, is not merely a recollection of one man's life and legacy, but a quintessential work to understand the history (and future) of America.
Though he was known for his firebrand and often violent views on racism, integration, and religion, Malcolm was a far cry from the man the modern media portrays him to be. And his autobiography (finished by Alex Halley) offers one of the most important books about American history and a disturbingly timely discussion about the racial and political realities of our nation.
17. The Autobiography of Benjamin Franklin 
Considered by many to be the greatest American who ever lived, Benjamin Franklin was, for lack of a better term, a badass. He was America's first self-made millionaire, a best-selling author (by the age of 20), an inventor, revolutionary, statesman, politician, and artist, he compressed more life into 84 years than the next ten men combined.
And in his autobiography, he offers an intriguing (if biased) look at both his story and his processes for performance. I believe this is one of the all-time best biographies for men and is something that should be read, re-read, and then re-read again.
18. Benjamin Franklin by Walter Isaacson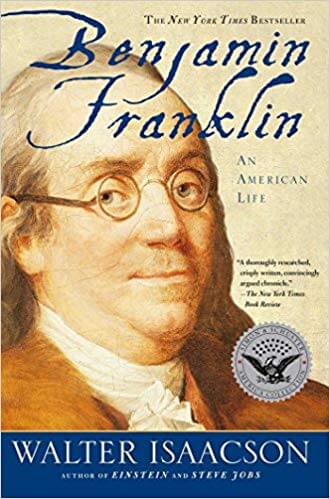 Juxtaposing his autobiography, Benjamin Franklin by Walter Isaacson offers a more complete and unadulterated narrative of Franklin's life, both the good and the bad. Isaacson gives readers not only a greater understanding of the context and society in which Franklin ascended to greatness but the true character of the man and the way in which he operated.
19. Washington by Ron Chernow 
Yet another internationally acclaimed biography from Ron Chernow, Washington offers readers a rare and unbiased glimpse into the life of our nation's most famous President and politician. This gripping biography offers an unabashed look at Washington's heroism and villainy and paints a markedly different picture of a man we've been familiar with since grade school.
When you put this biography down, you'll walk away with a greater understanding of our first President and invaluable life lessons in leadership, bravery, and ethics.
20. Autobiography of Andrew Carnegie 
Embodying the "rags to riches" American Dream, the Autobiography of Andrew Carnegie offers a gripping and inspirational tale of how an impoverished Scottish immigrant rose through the ranks to become one of the wealthiest and most powerful men in America.
What's most striking about this work, however, is the incisive and highly relevant views Carnegie held about capitalism, wealth, and the obligation of the wealthy to serve those less fortunate (a belief evidenced by the massive sums of money Carnegie donated in his later years). For any young man looking to make something of himself, this is one of the best biographies to read.
21. The Tycoons by Charles Morris
The modern American "super economy" was, inarguably, precipitated by the efforts of only four men. Andrew Carnegie, John Rockefeller, Jay Gould, and J.P. Morgan. And in this impeccably written "multi-ography" author Charles Morris details both the times and lives responsible for the explosion of the American economy.
Few biographies offer a more comprehensive understanding of how the American super economy was created and, more importantly, the specific traits, habits, and thought processes that lead to such growth. For those of you looking to make your fortune and leave your own dent in this universe, this is a must-read biography.
22. A Moveable Feast by Ernest Hemingway 
Ernest Hemingway, affectionately referred to as "Papa" by both those who knew him, was the quintessential embodiment of a "Man's man". An author, soldier, artist, traveler, polyglot, outdoorsman, and lover of life, Hemingway's legacy is one of both mastery and tragedy.
And A Moveable Feast offers a rare glimpse into the man's mind as he recounts his time in Paris and details many of the real-life stories responsible for his greatest works. This is a must-read biography for men of any age looking to inject more aliveness, adventure, and joy into their daily lives.
23. American Sniper by Chris Kyle 
Chris Kyle is, without a doubt, one of the most infamous and divisive characters in recent military history. His accomplishments as a Navy SEAL scout sniper are both legendary and widely debated, and his skill behind a rifle has become the gold standard to which all special forces operators hold themselves.
In his widely acclaimed and criticized autobiography, Kyle recounts his war stories and offers readers a rare glimpse into the realities of the War on Terror and the true cost of our freedoms. Whatever your opinion on the man might be, this biography is well worth reading and will, if nothing else, keep you entertained and enthralled from beginning to end.
24. Chronicles by Bob Dylan 
Winner of the Nobel Prize in Literature, Chronicles by Bob Dylan recounts the life and legend of one of our nation's most influential musicians from the mouth of the man himself. A mesmerizing window into Dylan's world view and journey from the nightclubs of New York to Woodstock to the woods of Minnesota, Chronicles offers one of the most beautifully penned and insightful autobiographies ever written and is a must-read for creatives of all stripes.
25. Long Walk to Freedom by Nelson Mandela 
Nelson Mandela will likely go down in history as one of the greatest men of the 20th century. Not just for his impressive political accomplishments, but for his unabashed and unwavering commitment to love, peace, and forgiveness in a world that seems to be fundamentally built on hatred.
This autobiography will move you in a way that few works of literature can and will leave you reconsidering your personal values, your mission, and your very identity as a human being. A must-read biography for men.
26. The Good Neighbor by Maxwell King 
Fred Rogers was one of the single most influential figures in the history of American television and considered by many to be a paragon in a land of corruption. Although his program predated my time (by several decades), I was blown away by the story of his life and the way in which he lived in integrity with the values he proclaimed from his platform.
A champion of compassion, equality, and education, Fred Rogers will go down in history as one of the greatest figures in American entertainment and The Good Neighbor provides an insightful and endearing look into the life of one of America's most beloved characters.
27. John Adams by David McCullough 
Patriot, zealot, soldier, and President, the life of John Adams (now an epic HBO mini series) was one of the most intriguing and adventurous ever lived. In yet another runaway best-seller from acclaimed biographer David McCullough, we are offered a rare glimpse into one of our nation's most influential (and often disregarded) political figures and what unfolds is nothing short of a masterpiece.
Serving as both a biography and a political, religious, and social expose, John Adams is one of the best biographies ever written about one of the most fascinating Americans who ever lived.
Do you want my help?
Then click here to watch my new client orientation to learn more about becoming a stronger Grounded Man, breaking free from nice guy behaviors, and creating a powerful social circle of likeminded men and a high quality romantic relationship.
Not only will you get tapped into your own "band of brothers" in my elite community of men, but you'll also have access to the best damn course training available for men as well as weekly group calls with my team of transformative coaches. No whiny boys, complainers or dabblers, for serious men only.
If you're ready to push the boundaries of what's possible in your life and become the man you've always wanted to be. This is the fastest way to do it.