Do you want to learn how to become a life coach?
Do you want a proven strategy that will teach you how to start a coaching business from scratch to 6-figures (and beyond)?
Are you tired of the 9-5 lifestyle and ready to achieve real freedom and the life of your dreams?
Then you're in the right place.
Today, I'm going to share my story of going from broke and living on my brother's couch to building a 7-figure coaching business and the lifestyle of my dreams.
I'm going to teach you step-by-step how to become a life coach (or business coach, or any other type of coach for that matter!) and build a thriving 6-figure company that lets you live your ideal lifestyle while serving the world and helping people overcome their biggest challenges.
It's not an easy journey, but with enough time, dedication, and effort you can build the business of your dreams and get paid big money to pursue your passions and help the world.
Let's dive in.
My Story
I come from a small town in Southern California. I wasn't a great student; my grades were average, at best. Growing up, I had no idea what I wanted to do with my life. There was no purpose. I was the classic leaf in the wind.
You've probably felt this way, too.
So, like any man without purpose, I spent most of my 20's wandering through life trying to satisfy my lack of direction with alcohol, drugs and sex. As I took full advantage of these pleasures, I noticed that the men around me dealt with the same lack of purpose and vision. I was the average of the five people I surrounded myself with – and I was the worst of the five.
During those years, I enjoyed personal development books and seminars, so I dabbled in a coaching business but I never went all-in.
There's an old story of Spanish conquistador Hernán Cortés who, once he made landfall in an uncharted region in what is now Mexico, ordered his men to burn all of the ships so his men couldn't return home – there was no going back. It was the ultimate sign of commitment to purpose. He wanted to build an empire – The Spanish Empire.
That was not me – I was not there yet, not even close.
My coaching business was just a distant dream I would think about before falling asleep at night.
Acknowledging My Weakness
Four years ago, I hit my all-time low.
I went to the bank to withdraw $20 from an ATM and the screen said, "Insufficient Funds." I was flat broke. Empty. Deeply unsatisfied. I was the epitome of the man I never wanted to become.
And, a man that I knew my family could not be proud of.
That dark night I laid in bed in agony. I knew I had to make a difficult choice. If my life was going to change, I needed to burn my ships.
For hours, I wrestled with two questions:
"Am I going to quit? Or, am I going to make this happen?"
At 1:30 a.m., I made a full commitment to my business. I was not going to give up. I burned my ships. I was ready to discover what I was put on this earth to do.
Looking back, that night became the defining moment of my 20s.
Taking Action
I think we all get to a low point, the place where everything you don't like about your life culminates into one ugly moment or series of events. We're face to face with who we are and we don't like it. It makes us sick. The man we want to become has taken a back seat to the man we never wanted to be.
When that happens, only one thing can save you. Action.
The day after my breaking point I took action. I applied for 3 credit cards to give myself time to build my business. I used that money to invest in books, online courses and seminars around the country.
When I sat down every morning on my computer I went to war; this business was going to be built and I was going to give it my everything.
For two years, I did three things relentlessly:
I took action.
I was consistent with my actions.
I learned from those who had the results I wanted.
That's it. I know you're hoping for more, but that's really it.
Every morning I woke up I was focused on maximizing my investment of time and money. I didn't want to waste a single day or dollar on anything I invested in.
Where I am Now
Fast forward to today:
I have 3 books on Amazon selling hundreds of copies per month
My podcast "Knowledge for Men" has over 6 million downloads
I sell high-end online courses daily
I speak on stages around the country sharing my story and lessons learned on my journey
I'm running a six-figure coaching business serving men at an elite level.

Enough about me, though, because this is really about you.
How to Start a Coaching Business 
Every day a ridiculous amount of online articles and social media posts tell you to do this and that. But the people preaching their methods have weak results if any at all. It's getting ridiculous.
For your sake, I decided to give to you for free what others try and sell.
And I've made it very simple.
But what I'm going to share isn't about pushing some idea or philosophy on you – other people have tried that and I'm not interested in it. No, I want to unlock the power that's already in you.
Seth Godin said it best when he said,
You are more powerful than you think you are – act accordingly.
I've learned that when we live in our power, we become free. So, roll up your sleeves and let me show you the way.
I'm going to show you step by step how to become a life coach. No b.s. No fluff. No filler.
Just proven strategies that I have personally used and know to work.
Let's get started.
1. How to Start a Coaching Business 101: Find your niche
Despite the title of this guide, I'm not a big fan of traditional "life coaching". The term and industry itself are too vague. Most people don't need someone to coach them on the nuances of living life in general. They want someone to help them with a specific problem.
And this is why finding the right niche is so important.
Your niche is the audience that you are going to serve. Here are a few examples of niches:
Dating coach
Relationship coach
Business coach
Leadership coach
Career coach
Nutrition coach
Personal training
Productivity coach
Real estate coach
Spirituality coach
These are just a few of many available niches.
To find your niche you'll want to ask yourself these questions and be brutally honest in your answers:
What do you enjoy doing already?
What could you see yourself happily doing for another 3-5 years?
What topics do you find yourself researching in your spare time?
What books and conversations do you enjoy the most?
For me it was personal development, success, dating and relationship advice geared toward men. Since I was personally interested in my niche I already knew the ins and outs before ever deciding that I would start a business in my niche.
Often times, your audience is people who are experiencing and overcoming the challenges you've already experienced and overcome (or are actively trying to overcome).
You might read that certain niches are more profitable than others – never let that guide you. To succeed, you need to stick to the topics you enjoy because that's what ultimately will dictate if you're still around in 3-5 years.
Once you lose interest in the niche, it's hard to keep going and breakthrough the tedious plateaus that will often occur in this industry.
When you have your niche dialed in – or at least an idea of where you want to go – move on to #2….
2. Find out what problems your niche has
Like I said earlier, this is about YOU. You bring your own unique power and perspective to your coaching career.
Because you have a personal mix of wisdom and experiences, you can bring solutions to the problems people face in your niche.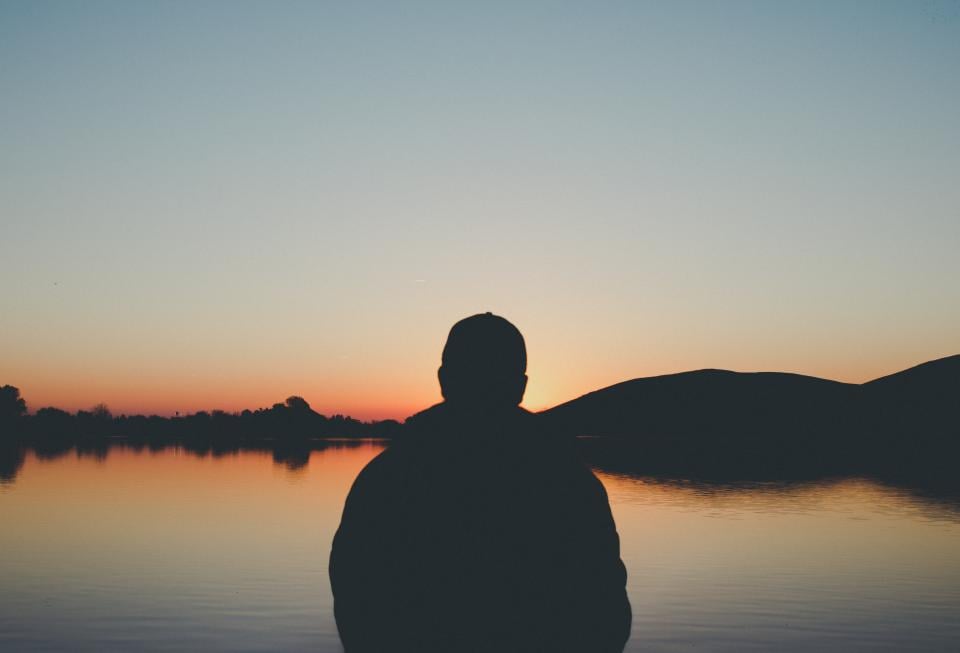 To solve these problems, ask yourself the following questions:
What are the complaints and challenges that this niche has?
What solutions are people looking for?
What are common questions this niche has that you have answers to?
For instance, a few problems men experience are:
Being single but wanting to be in a relationship
Being in relationships but they know they are settling out of scarcity
Struggling with depression as they work through a serious break-up or divorce
Trying to escape their addiction to porn
Unsure about their purpose and mission in life
I've dealt with all of these problems, and I had to work to find solutions. Once I solved them for myself, I could figure out ways to help my audience solve their problems too…
3. Solve people's problems.
Do you remember the power and freedom you felt when you worked through your personal and professional problems? You have the ability to offer that triumph to other people, but you have to provide solutions in an effective way.
You want to focus on solving those problems in the modalities that bring out the best in you – blogging, podcasting and YouTube. As your following on each of these platforms grows, you can start to build your coaching business by converting them into paid opportunities.
Start out by writing blog posts and then grow into publishing books
Produce quality podcasts that transition into live speaking engagements
Create YouTube videos that lead to online video courses and live events
Turn all of the above into working one-on-one with clients
Building your business is important, but remember you have to do what you enjoy. The main thing that either makes or breaks an influencer is consistency and being able to still do it 1, 3, 5 years from now and beyond. You don't want to be the guy who burns out and leaves their audience behind.
Once you've mastered the creation of powerful, free content that solves your audiences problems in your niche, share it to your social media channels to boost traffic to your site.
More people will share your content on social media and this will help you rank your content in Google so you'll get a constant stream of free traffic everyday from people who are searching for information about your niche.
Now let's go deeper onto the next step…
4. Master the art of generating traffic > converting traffic > over-delivering on your promises
If what you're doing today doesn't involve those three things, you're wasting your time.
Remember, this is all about burning your ships and living out your power. You've got to go all-out. If you don't you'll be stuck in the day job you probably hate and your audience won't be getting the solutions they need.
Generating Traffic
The main traffic platforms that are crushing it are publishing blog posts like this one, creating podcasts and sharing it on iTunes and creating video content on YouTube.
Aside from creating content, you also get solid traffic from Facebook/Google ads and your social media following.
A lot of my business is built around people sharing my free content on their own social media pages, it's very subtle yet extremely powerful in generating consistent free traffic to your website so don't overlook this one.
You can just do one of the above traffic platforms and crush it, so don't feel like you have to do all of them and create different pieces of content on every traffic platform available.
Simply pick the platform that you would be most excited about doing in the long-term, but don't forget about the other channels.
If all this seems like a lot of work, it is, but I'm going to share with you a hack that makes my life a lot easier…
Repurposing Content: The Key to Create Content that Generates Traffic Everywhere
I'm big on this one – create content once then put that same content on the other platforms. Repurposing content allows you to multiply your marketing efforts so you can reach more people and make a bigger impact in less time.
Let me explain…
I have a main system for generating traffic – my podcast, since I enjoy this the most. I don't want to ignore the fact that millions of people enjoy reading blog posts and watching YouTube videos just because I like to podcast.
So, I podcast twice a week and I turn those audio episodes into blog posts and then into videos on YouTube.
And just for the record, I've never had one person say, "Hey, screw you, it's the same content on your blog as it is on YouTube!"
Believe it or not, people appreciate you offering different modalities!
Repurposing content is actually pretty easy. You can find great freelancers on Upwork.com who can transcribe podcasts into blogs, or convert them into YouTube videos and vice versa.
Now, it's time to do something with all this traffic…
Converting Traffic
You've got tons of traffic, but now we need to collect email addresses from your readers and listeners. It's time to use a lead magnet, which is basically a free mini product you offer your followers in exchange for their name, email address and, in some cases, their phone number.
I like to use video trainings because it leads someone into your way of thinking, brand and mission. It's visual and auditory, so the viewer can really connect with the content better.
However, not everyone has the time for long video content. Sometimes offering just a valuable PDF, exclusive newsletter with great niche content or a trial of your main offer can get the job done.
The key with lead magnets is to actually deliver real value; you want to leave a good impression.
A bad lead magnet is like a bad first date. No one will want to come back for more if the first date is horrendous!
Here are some examples of effective lead magnets…across different industries:
Davide DeAngelo's Double Your Dating a 25 million dollar company at its peak…
3x New York Time Bestseller Tim Ferriss…
Billionaire company Salesforce…
2016 presidential candidate Hilary Clinton wanted your email, too…
As you can see, lead magnets are used across all different types of industries which shows they are very effective and please know you can always change the lead magnet.
I've gone through over a dozen of them over time so you're not stuck to one lead magnet for the rest of your business – especially if it's not converting that well.
So now I'm sure you're wondering…
How to reach your community
Don't forget the basics. You're offering your niche something powerful and unique; something anchored in the core of your being. They're looking to you for power and freedom, so you have to deliver.
Once you've generated traffic and converted it, you have to continue offering real value through your content. That's what this business is all about. Valuable content that helps your community grow, make progress and achieve stellar results in their lives.
That's it.
The free content you use as a lead magnet has to be amazing. It doesn't have to be all your best stuff, but it needs to be so good that your community wants more and, at some point down the line, takes the next step in their relationship with you (more on that in a minute).
If your lead magnet is a success, and I think it will be, you'll have a big email list you need to use to your – and their – advantage.
Your Email List
Your email list is your community who will be your biggest fans, promoters and people who share your content on social media and offline via word of mouth bringing you more people to your website and your awesome lead magnet thus growing your entire community.
Without an email list, you're going to be struggling because you won't have a consistent community to grow your business with.
You want to maintain a steady stream of free, valuable content and lead magnets to build the email list.
This sounds like a lot of work – I know – and you're probably thinking about how you're going to make money when all you're doing is creating free content.
I have to be real right here because this is where most businesses get it all wrong. I used to be a dating coach, so I'm going to put this to you in terms of dating.
Most businesses try to have one night stands with their audience instead of dating them and then getting intimate later.
Aside from that one time in Vegas, you wouldn't ask a girl to marry you on the first date, would you? You have to date, get to know each other, build trust and all this takes time.
And if you do this correctly, the woman will be more than ready to move to the next step in the relationship, whatever that might be…
Build Trust Over Time
In business, you build trust by consistently adding real value to your community's lives first, which leaves your community thinking, "Well, shit, if his free stuff is this awesome, what does his paid stuff look like?!"
Then, and only then, can you pop the big question…
"Hey, thank you guys for supporting me all this time. For those of you who would like to go deeper, I have programs and services available that can help you get XYZ results. Are you interested?"
If you've been adding value and building trust with your community, the majority of your community will be interested in your offer. Not all of them will buy, but you'll have enough that do buy to help you thrive. At this point, you've built up so much trust, your community is ready for a long-term relationship.
What You'll Sell & How You Price It
So, now that you've got the whole dating analogy understood, I'm sure you're wondering what you'll offer as a coach or online influencer right?
I'll make this super easy by breaking this down into three tiers with standard industry pricing:
Low-End
Books: $10
Mini Courses: $47-$297
Middle End
Live Events $97-1,997
Courses: $297-1,997
Group Coaching: $497-10,000
High End
Speaking Engagements: $2,500-25,000
Mastermind Group: $5,000-$25,000
1 on 1 Coaching: $5,000-50,000+
Note that roughly 10% of your sales will come from the lower end, 40% from the middle end and 50% from the high end.
But it's important to know that people who buy your low- and middle-end programs are the people who buy your high-end programs, so don't discount the lower and middle end tiers.
You want to work them up through each level, and each level should have what I call an ascending value ladder.
For example, Book $10 > Course $497 > One-on-one Coaching $5,000
You can make six figures with that sales funnel right there.
And selling the book and course is mostly passive so you're just having to work with awesome people one-on-one a few times a week.
Are you okay with that?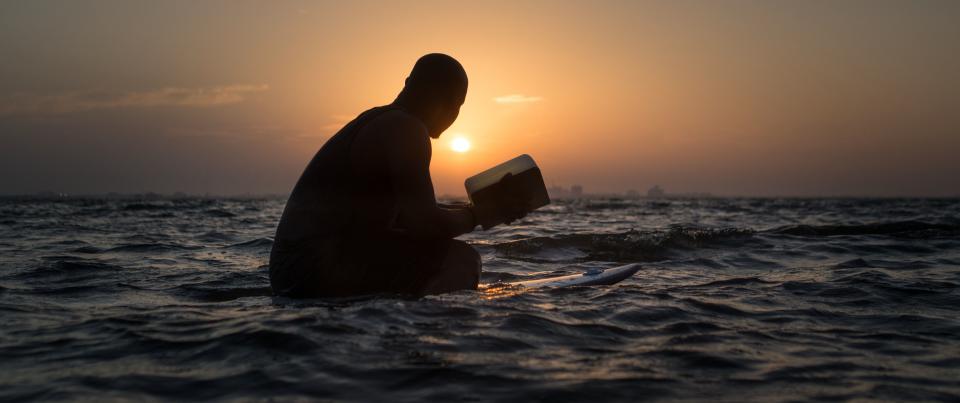 When you are first starting out your prices will likely be much lower than what you see here due to lack of experience but as you grow and develop you raise your prices accordingly.
Start with the one-on-one coaching sessions and move to the online courses and the books. It's a reverse value ladder, but it works best when you're starting out because you get larger sums of cash and you learn so much from your one-on-one coaching clients which will make creating the course and book easier down the line.
I know those prices might seem absurd for someone starting out, but, yes, that's what you can realistically make in this industry. I've paid those prices myself and been happy.
Remember, as long as you are interested in your niche and are an expert in overcoming the problems in the niche, you have something to offer. Over-deliver on your promises for real results and transformation and your prices are fully justified.
The Big Hurdle: Would You Pay $10,000 to Make $100,000?
Of course you would.
But what's crazy is you get to make that $100,000 the following year, over and over again. The return-on-investment keeps coming back to you. It's an easy choice.
But let's say it wasn't about making money. Would you pay $5,000 to find the woman of your dreams? Solve a chronic painful health issue? Quit smoking? Lose 50 pounds?
Not everyone would, but enough would to build six- or seven-figure online business. You get the idea…
So now that you know what to sell to your community you might be thinking…
How often should I sell my content?
You have two types of selling models you can choose from: evergreen and launch.
Evergreen Model
An evergreen model is where you sell all the time, which means your offers are always live and available for your audience.
The pro is that people can always buy your stuff and you'll make consistent sales.
The con is that people can always say, "I'll try it later when the time is right or when I have more money," because they know it's being offered in the future so they can delay the sale.
Launch Model
The launch model is where you run heavy promotions via email, social media, paid advertising and joint ventures (partnering with other influencers) about your offer for 1-3 weeks. Then, you close it down.
This will yield a high level of sales in a very short amount of time because of scarcity – the offer is going away soon, so they want to take action.
Have you ever played hard-to-get with a girl who liked you then she just couldn't stop chasing you (or vice versa)? Yeah, that's scarcity in full effect right there. People want what they cannot have and it works the same way in business too.
Which Method is Best for You?
I recommend you do a combination of both actually.
Have a few low-end products that are always available for consistent sales and use launches to drive big sales for middle- and high-end programs once, twice or four times a year.
Whichever method you choose, continue to create free, valuable content and nurturing your community and they'll be happy you made something for them when you launch it.
Don't Overdo It
You cannot launch to your audience a new product every single month because you'll "burn your email list", which means they'll stop opening your emails and unsubscribe from you because you're constantly ask them to buy.
You are a TAKER instead of a GIVER.
It's like badgering a girl to have sex with you but you never go out with her, talk to her, listen to her or be vulnerable with her. She'll eventually leave, as she should.
Nurture your audience and you'll have a loyal following.
Act selfishly and you'll lose them…
Over-deliver Your Promise: Quality is the Key 
Your products should be 10 times the value of someone's time and money. If they are not, then you shouldn't sell it. Don't even bother.
Delivering an amazing product is the core of your coaching business. Your people want to maximize their power, success and influence; it's who they are. If you're doing that in a way that goes beyond your community expectations, you're changing the world.
From the business side of things, over-delivering reduces refunds and keeps your customers happy and excited for what your next product or service might be. Don't skimp on your products and customer service if you plan to do this as a career and still be around 5 years from now.
If your customers have valid complaints, listen, and execute as soon as possible to make your products and services better.
This is a lot to take in, so let me break it down for you.
The overall goal here is to add real value to people consistently then create programs and services that you charge for.
If you've been adding great value to people, a good portion of them will want to buy from you when you have something available for them. They know you. They like you. They trust you. It's like how women prefer to date men they know, trust and like too.
In the big picture, this principle of a trust-based relationship is what separates bad coaches from good ones.
The bad coach tries to do one night stands with his clients and get sales very quickly, and often under-delivers on the product and services side.
The good coach dates his community and offers great value consistently making him or her a leading authority in their eyes which makes his community want to buy from him.
This is how you create raving fans – like waiting in line for a new Star Wars movie wearing Storm Trooper and Chewbacca costumes.
A Quick Review

Even though it might not be easy to become a highly paid virtual coach, it is simple.
In fact, the entire business model and industry can be broken down into three simple steps.
Generate traffic: Solve problems for your community with free valuable content
Convert traffic: Make offers to people who know, like and trust you.
Over-deliver on promises: Deliver products and services that would multiply the value of someone's money and time by 10.
That's it.
This simple three-step system is the exact model that I've used to build a seven-figure coaching business in only four years.
And now it's yours.
But the system will not work unless you work.
You must embrace fear and adversity, overcome your insecurities and be willing to sell your best content to help others overcome their pain and frustration.
The world is filled with people who are hurting, people who need what you have to give.
It's time to quit being selfish and start serving others.
They're searching for the exact solutions that you have to offer. They want to be sold a product or service that will revolutionize their life and help them eradicate suffering and frustration wherever it may arise.
Now, if you don't make those offers, they'll go to someone else who will solve their problems. It's like if you date a girl for too long without asking her to be your girlfriend or marry her.
Eventually, she will lose interest and go with another man who will go deeper with her (no pun intended).
Your community wants to go deeper with you beyond your free content in the form of your products and services – they want to get closer to you – so get over your personal issues and start making a massive impact and income!
You're not alone on this journey.
Interested in learning more about becoming a high paid virtual coach/consultant and building an online business?
Click the link below to get access to the best training available to build your first program and get your first 10 paying clients and beyond. This highly produced training will shave years off your learning curve and you'll learn exactly how to make an income from anywhere in the world doing work that matters to you:
>>>Click Here to Get FREE Access to the "New Secret Funnel Strategy" and Get Your First Paying Clients